Los Angeles Cost of Living Guide
Posted by Greg Geilman on Thursday, August 27, 2020 at 12:20 PM
By Greg Geilman / August 27, 2020
Comment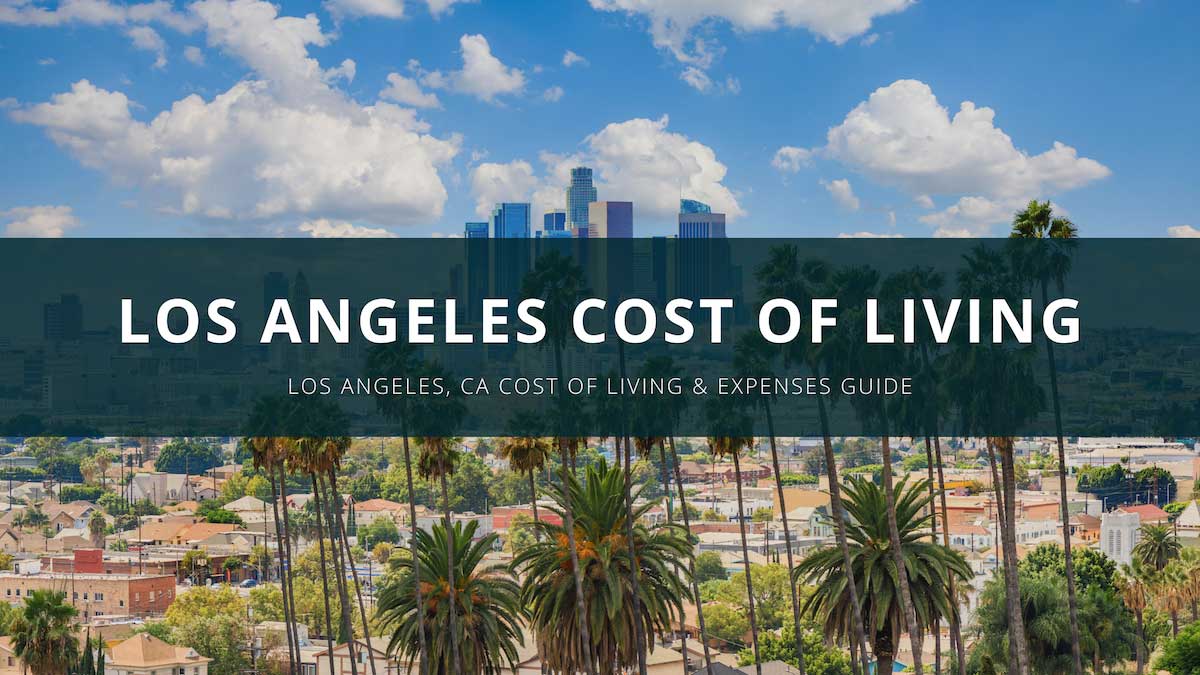 Los Angeles, the City of Angels, is a city located in Southern California along the Pacific coast. Home to Hollywood and often referred to as LA, Los Angeles is known for its mild weather and glamorous but laid-back environment. People move to the Los Angeles area for many reasons: some hope to find work in the film industry; others come for the good economy, fun attractions, nearby beaches and gorgeous weather. Situated between nearby mountains, some parts of Los Angeles County experience different weather than other parts of the county. Los Angeles is also known for famous roads, including Sunset Boulevard and Mulholland.
If you are moving to the area, it is important to understand Los Angeles's cost of living. While the cost of living in Los Angeles is higher than the cost of living in other parts of the country, the cost of living inside Los Angeles's borders can vary from one neighborhood to the next.
Table of Contents
Los Angeles Housing Costs
Housing costs in Los Angeles are higher than in other parts of the country. However, salaries also tend to be higher in the city, and there are a number of mortgage options to make purchasing a Los Angeles home more accessible.
Median Home Prices
The median home price in the Los Angeles area is around $750,000, but it can be higher in expensive Los Angeles neighborhoods like Beverly Hills, where the median housing cost surpasses $10 million. The median list price per square foot of space in Los Angeles is about $550, which is higher than the average cost in the metro area of about $450. However, there are many homes in Los Angeles that are more affordable, so finding the right neighborhood is key.
Rent
Rent in Los Angeles is higher than the national average. However, the amount for a rental home or apartment varies by area, with some parts of Los Angeles costing more than others.
For example, the cost to rent a studio apartment is approximately $1,295 in Los Angeles, while the cost to rent an apartment in the greater Anaheim Los Angeles area is approximately $1,355. The cost to rent a standard studio apartment nationally is approximately $821. The average cost to rent a one-bedroom apartment in Los Angeles is $1,545, while a two-bedroom apartment is approximately $1,999, and the average cost to rent a three-bedroom apartment is $2,681.
Utilities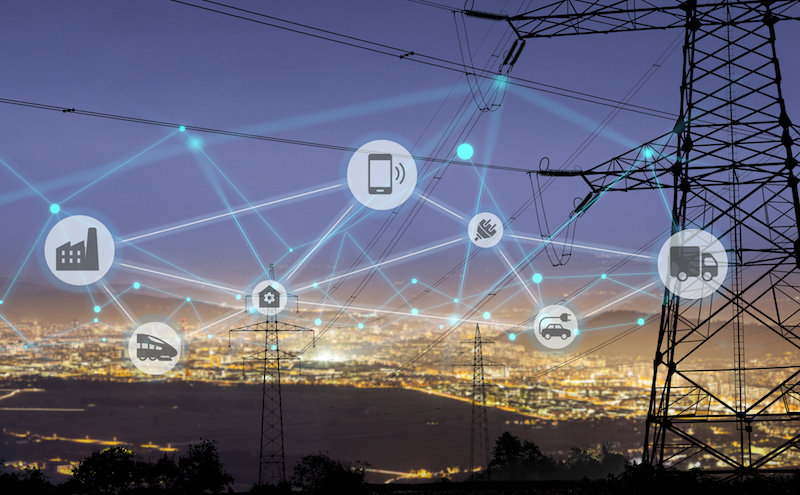 Utilities are not a major expense in Los Angeles. In fact, electricity for a mid-sized, one-bedroom apartment cost approximately $101 per month, which is slightly less than the national average at approximately $110 per month. Phone and internet services vary by plan, but typical rates are around $192 per month. Car insurance rates also vary, but many people pay between $100 and $150 for car insurance per month.
Los Angeles Food Costs
Like many other places in the nation, the cost of food in Los Angeles varies. Residents and newcomers can compare Los Angeles food costs to national trends to get an idea of how their grocery bill will change.
Groceries
Los Angeles is a place where there are many specialty food shops for people either seeking specific foods or hard-to-find health food stores. Whether shoppers want to shop at a high-end shops like Whole Foods or at more accessible shops like Aldi, there are a number of options available in Los Angeles.
The least expensive grocery stores in Los Angeles include Aldi, Trader Joe's and Food 4 Less. Generally speaking, the more expensive it is to live in a neighborhood, the more expensive the grocery stores tend to be.
On average, Los Angeles shoppers can expect to pay $3.79 for a gallon of milk, $3.62 for a carton of eggs, $3.37 for a loaf of bread, and $2.53 for a bag of white rice.
Restaurants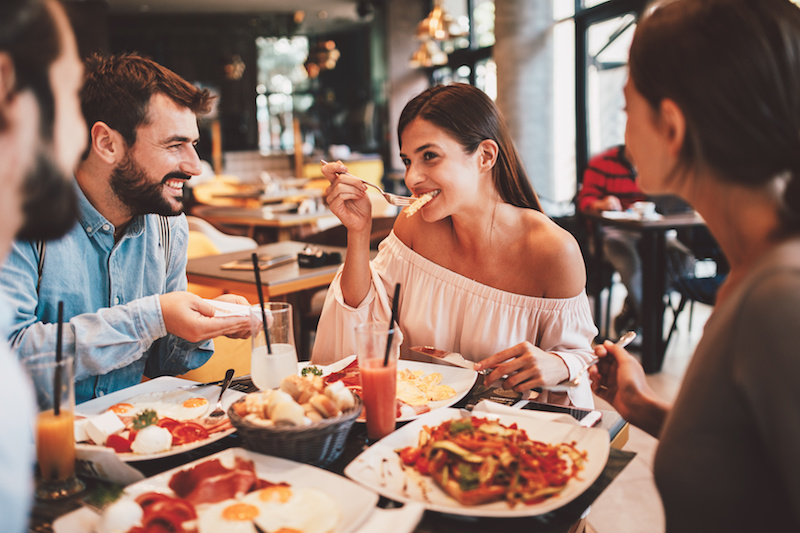 Plan to spend at least $7 per meal at a fast food restaurant, $12 to $15 per person for a sit-down lunch at an inexpensive restaurant, and as much as $20 to $25 per person on many restaurants at dinner time.
One of the best things about Los Angeles is the diversity of food and cultures in the area. Meals range from Ethiopian food to Peruvian to Salvadorian, Irish, Russian and more. Visitors and residents should take advantage of the many places to eat in Los Angeles.
Los Angeles Public Transportation
Public transportation in Los Angeles is available, and many people use it every day. People who need to get around without a vehicle have their choice of Los Angeles's trains, buses and commuter express lines.
Bus fares run around $1.75 for the base price but may go up, depending on where the bus is going and whether it has a special destination, like a commuter express line. Trains and buses in Los Angeles are reasonably priced.
Additionally, Los Angeles is connected through taxis and rideshare vehicles. Flat rates from LAX to places like downtown Los Angeles and Santa Monica may cost anywhere from $25 to $50, depending on the destination. Taxis start at $2.85 and add $.30 per 1/9 mile after. Some residents can avoid high transit costs by living in a highly walkable Los Angeles neighborhood.
Los Angeles Healthcare Costs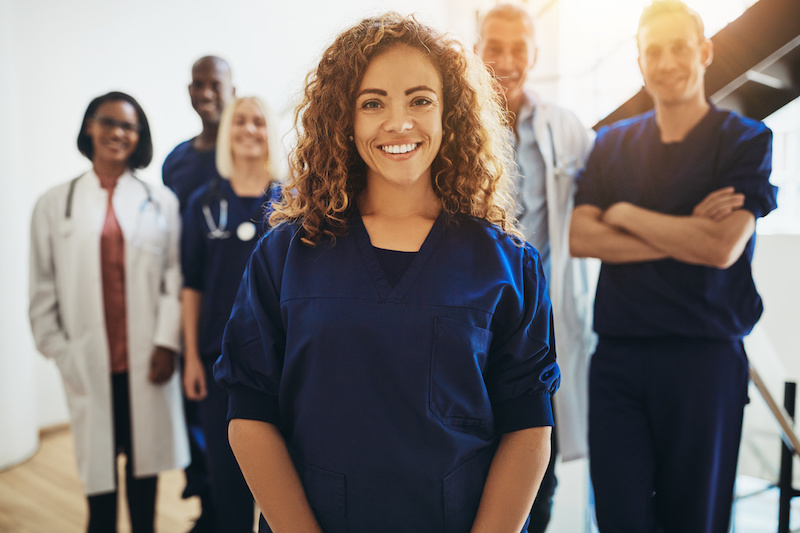 Healthcare costs in Los Angeles vary, depending on what the patient needs and whether they have health insurance. Los Angeles offers a variety of healthcare, including free clinics and low-cost clinics. Whereas co-pays for a typical doctor's office visit may be just $5, free clinics can help offset the cost of visiting a doctor's office. The cost of a typical doctor's visit without insurance is around $121, while the cost of a typical visit to the dentist is around $104.
The average cost for a routine visit to a veterinarian for a dog is approximately $55. However, veterinary prices can also vary if the pet owner has pet insurance.
Los Angeles Childcare Costs
Childcare is another major expense for families living in Los Angeles. Infant care at a childcare center costs over $14,000 per year, while infant care in a residence costs approximately $9,000 per year. Day care in a preschool costs approximately $10,300, while day care in a home facility costs roughly $8,500. The average base cost for a nanny is approximately $22 per hour, which is approximately 40% above average. However, anyone who hires a nanny to watch their kids should expect to pay anywhere between $18 and $35 per hour, depending on their level of experience and services offered. Typical nannies cost between $61,000 and $70,000 annually, depending on whether they are living in the house or out of the house.
Los Angeles Entertainment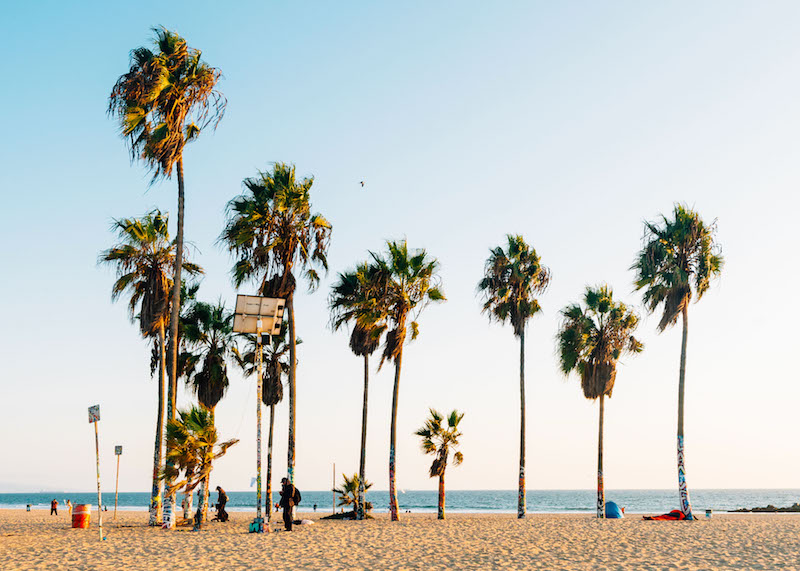 There are so many sources of entertainment in Los Angeles. People who enjoy hiking and going to the beach can expect to pay less on entertainment than people who often attend concerts or professional sports. However, most people living in Los Angeles spend approximately $2,400 per year on entertainment costs.
Los Angeles Salary & Income
The average salary in Los Angeles is around $75,000, which is higher than the nation's average salary of $56,516, and higher than the state of California's average salary of $65,539. The median household income for residents of Los Angeles is $62,474. In 2020, minimum wage in Los Angeles was $12 for employers with 25 or fewer employees and $13 for employers with 26 or more employees. This wage is expected to increase until 2023, when the minimum wage for all employers is expected to be $15 in Los Angeles.
The sales tax rate for Los Angeles is 9.5%, which is slightly higher than the U.S. average of 7.3%. The income tax rate for Los Angeles is 9.3%, compared to the nation's average income tax rate of 4.6%. The highest-paying jobs in Los Angeles are:
Solutions Architect
Attorney
Professor
Software Engineer
UX Designer
Quality Assurance Manager
Electrical Engineer
Process Engineer
Research Scientist
Mechanical Engineer
Applications Engineer
Test Engineer
Systems Analyst
3-D Artist
Business Analyst
The fastest-growing industries in Los Angeles include:
Green Sector
Fitness
Specialized Markets
Tourism
Leisure and Hospitality
Clothing and Apparel Manufacturing
Tech Startups
Los Angeles provides a variety of industries for people to discover, with overall earnings above the nation's average. The biggest expenses from a resident's budget include housing and transportation.
What to Know About Moving to Los Angeles
Moving to Los Angeles is an adventure. In the City of Angels, you will enjoy mild weather and access to some of the best cultural experiences in the nation. To find out more about moving to Los Angeles, talk to a real estate professional today.