Most Affordable Neighborhoods in Los Angeles, CA
Posted by Greg Geilman on Monday, August 31, 2020 at 9:00 AM
By Greg Geilman / August 31, 2020
Comment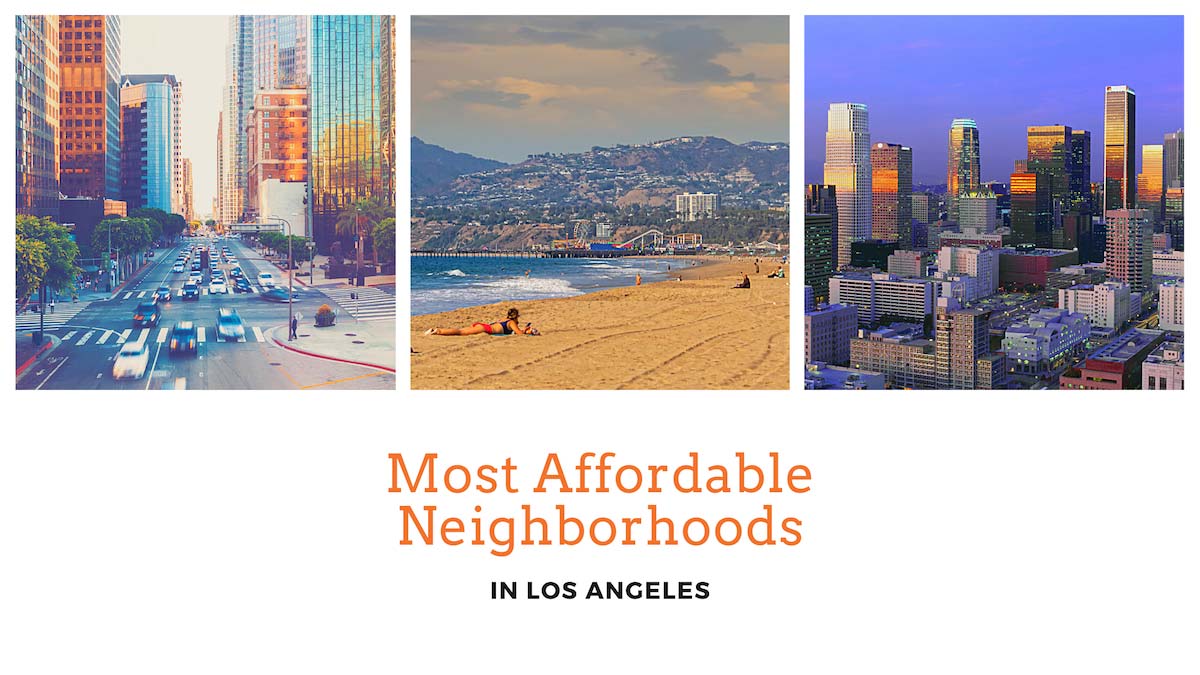 The city of Los Angeles is known for Hollywood movies, high-priced shopping in Beverly Hills, and mansions along Malibu Beach. The city is so massive that it takes more than one visit for tourists to take in all Los Angeles has to offer. On average, the cost of living in Los Angeles is nearly 50% more than the rest of the United States. From an outsider's perspective, it may seem like there is no possibility of living in or near Los Angeles without buying an expensive home. This is not the case, however, as a number of affordable suburbs are near Los Angeles that still allow residents the ability to enjoy downtown. By knowing which areas to explore, people can experience the dream of living right next to the mountains and the Pacific Ocean. The following neighborhoods are the most affordable suburbs in Los Angeles.
Cudahy
Cudahy Amenities
Several parks including South Gate Park and Salt Lake Park
Soccer fields
Dog-friendly shops and resturants
Farmers market
The city of Cudahy is the second smallest city in Los Angeles County. With only 24,000 residents, this small suburb outside of Los Angeles has an urban-suburban feel. Despite the small size, Cudahy is one of the most populated areas in the United States. The median home price is $437,200, while the average rental price is $1,300 per month. Over 80% of residents own their home, while 20% are renters, allowing neighbors to get to know one another well.
For residents living in Cudahy, the cost of living is 39.6% higher than the rest of the United States. The median home price is the largest factor in the higher cost of living. Most homeowners have a 35-minute, one-way commute to work each day, although residents commuting to downtown Los Angeles may have upwards of a 60-minute commute. Cudahy is only 11 miles southeast of Los Angeles. The downtown area of Los Angeles can be reached in 25 minutes or less via I-710 or I-5 during non-peak traffic times.
La Puente
La Puente Amenities
Dwight D Eisenhower Golf Course
Expo center
La Puente Handball Club
La Puente Park and Allen J Martin Park with hiking and tennis
La Puente, meaning "the bride", is an affordable suburban neighborhood just 30 miles east of Los Angeles. A 25-minute or less drive via I-10 W or CA-60 W will allow residents to easily access Los Angeles. With less than a 30-minute, one-way commute, this suburban neighborhood is called home by over 40,000 residents.
With a cost of living 42% more than the U.S. average, this suburban neighborhood still costs less than living in the heart of Los Angeles. The median home price of $463,500 is the largest factor in the higher cost of living. However, La Puente is home to two of Los Angeles' famous festivals: the Cherry Blossom Festival in the spring and the Renaissance Festival in the summer. Residents of La Puente can avoid the hour or longer drive it takes most of Los Angeles County to enjoy the fun these festivals have to offer.
Baldwin Park
Baldwin Park Amenities
Performing arts center
Summer concerts in the park
Walnut Creek Nature Park
Morgan Park (recreation center)
Baldwin Park is a larger urban-suburban neighborhood just outside of Los Angeles. More than 75,000 residents of Baldwin Park can access mostly everything they need without leaving the area. However, those who wish to visit Los Angeles can easily do so, as the city is just over 20 miles west. By car, residents can arrive in downtown Los Angeles within 25 minutes via I-10 W or CA-60 W. On average, residents of Baldwin Park commute only 20 to 30 minutes one way each day, even during peak periods (unless they work in downtown Los Angeles, where the commute is longer).
Those who live in Baldwin Park have a cost of living that is 42.3% more expensive than the rest of the United States. Housing prices are the largest determining factor of the cost of living score, as the median price of homes in the area is $467,400. However, some home prices do range from the low $200,000s to the high $800,000s. Residents are proud to live in the area known for having the first In-N-Out Burger in the state.
Norwalk
Norwalk Amenities
Several parks including Norwalk Park, Robert White Park, Gerdes Park and Holifield Park
Golf N Stuff Amusement Park
Public transportation
Weekly flea market
Norwalk is one of Los Angeles' most affordable suburbs and also the 14th most populated area in Los Angeles County. Over 105,000 residents call Norwalk home, and the number of residents continues to rise each year. Only 15 miles southeast of Los Angeles, residents of Norwalk enjoy a plethora of restaurants, gyms, and parks that can easily be biked to in the area. Most residents have less than a 20-minute commute to work each day, but those who work in the city usually face a 45- to 55-minute commute.
Historically, Norwalk was known as the area with the largest sugar beet farms in the county. Today, with a median home price of $481,400, the cost of living in Norwalk is higher than that of the United States, with the cost of living index 44.2% higher. However, residents have access to everything they need within Norwalk. Whenever they wish to visit the city, residents of Norwalk can do so in less than 30 minutes via I-5 N during non-peak hours.
Lancaster
Lancaster Amenities
Near Palmdale Regional Airport
Hiking at Prime Desert Woodland Preserve
Museum of Art and History monthly events
4th of July fireworks at Lancaster National Soccer Center
The most affordable suburb in Los Angeles is Lancaster. With a cost of living index 12.7% higher than the U.S. average, residents who call Lancaster home see the lowest utilities and grocery bills in the entire county. However, Lancaster is 70 miles north of Los Angeles, which is over a 1-hour drive via CA-14 S. Despite the farther distance from the city, over 160,000 individuals call Lancaster home, making it the 33rd largest city in the entire state of California.
Home of the California Poppy Festival, Lancaster offers its residents the entertainment and dining they need without having to venture into Los Angeles as often. With over 60 public and private schools, parents have an array of choices for their children's education. The average commute for a Lancaster resident is 32 minutes. Over half of residents own homes that feature a median listing price of $289,900. Those who rent pay an average of $1,300 per month, which is average for most of the state of California.
Hawaiian Gardens
Hawaiian Gardens Amenities
Clarkdale Park
Bloomfield Park and Forest Lawn
Bingo hall
Near El Dorado Nature Center
Hawaiian Gardens is the smallest neighborhood in all of Los Angeles County. Over 14,000 residents reside in 614 acres of land, and the number of residents has been slightly decreasing each year. The cost of living index for Hawaiian Gardens is 32.6% higher than the U.S. average due to the city's housing costs, with a median home value of $405,900.
While Hawaiian Gardens is not Hawaii, the streets are lined with palm trees as far as the eye can see. This suburb is 25 miles southeast of Los Angeles, taking 30 minutes to reach via I-605 N, I-710 N, or I-105 W. Most residents of Hawaiian Gardens see a 35- to 45-minute one-way commute each day. There are three public schools in Hawaiian Gardens that serve more than 1,100 students.
Hawaiian Gardens Hotspots
Los Angeles Homes for Any Budget
While Los Angeles is known for its glitz and glamour, gorgeous beaches, and its high level of walkability, it is possible to enjoy all the city has to offer while living in an affordable home. Despite being an average of 20+ miles from the center of Los Angeles, each of these suburbs are self-sufficient, as residents can easily access grocery stores, gas stations, entertainment, and dining that are just as high-quality, but less-expensive than the city. However, when the joys and adventures of Los Angeles call, homeowners in each of these suburbs can easily make the drive to Los Angeles via major roadways in about 30 minutes during non-peak traffic hours.