Building a Home? Smart Technologies to Integrate Into Your New Construction
Posted by Greg Geilman on Thursday, November 14, 2019 at 8:27 AM
By Greg Geilman / November 14, 2019
Comment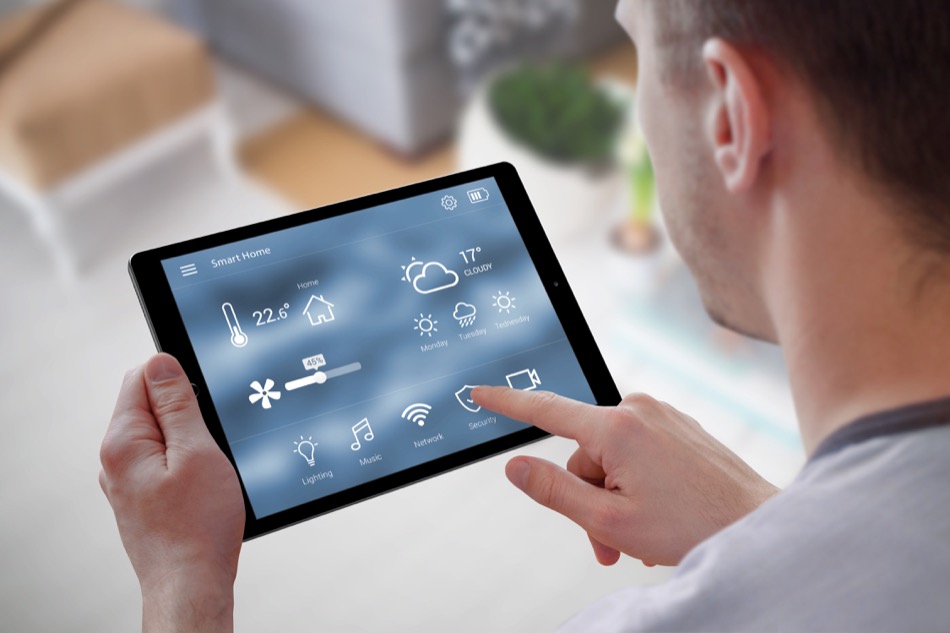 Smart technologies make homes more convenient, functional and energy efficient. There are many different types of smart technologies on the market. If you're a new Calabasas homeowner having a new construction home built, integrating smart technology into your construction project can improve your home's value. If you're not sure which products to use, this guide can help.
Smart Blinds
Smart blinds can be programed to open and close according to the homeowner's preferences. Whether the homeowner wants the blinds to open when it's time to wake up, or close when the sun starts to warm the room, smart blinds can be controlled via a pre-programed preference. Smart blinds can also be controlled with the touch of a button.
Smart blinds are a good product for seniors who have limited ability to close blinds on their own. This product also works well in homes with high windows that cannot be easily accessed from the ground. For homeowners who are concerned about reducing their utility bills, smart blinds help control the temperature in the house by reducing the amount of UVA and UVB rays that enter the home.
Smart Locks
Smart locks can easily be integrated into any exterior door on the home. Smart locks work just like standard locks, with a manual control enabling the homeowner to lock or unlock the front door via a latch. However, smart locks are different from standard locks because they can also be controlled via an app on the user's smart phone, tablet or computer.
Smart locks give the homeowner the ability to check their front door to ensure it's locked, even while laying in bed. If the homeowner goes away on a vacation, they can unlock the door for a family member or friend while they're gone. Whether the homeowner is upstairs in their own home, or hundreds of miles away, smart locks can be controlled from any place where there is WiFi.
Smart Security Systems
Smart security systems often use a combination of smart locks, video cameras, smart doorbells and motion detectors to keep homes safe. With a smart security system, homeowners know when someone has entered their home, who has entered their home, and whether their home is secure.
Homeowners who identify intruders via video cameras can make smart decisions to keep their home safe. Seeing problems on the security system video cameras, homeowners can call law enforcement or even just call a friend to check on their property.
Smart security systems offer an excellent alternative to homeowners who want to keep their home secure and who don't want to pay for a monitored security system.
Smart Smoke Detectors
Smart smoke detectors and non-smart smoke detectors both detect smoke, but the smart version of the product gives the homeowner a lot more information than the traditional product. Whereas a traditional smoke detector can only sound an alarm when there is a fire nearby, smart products can give the homeowner a lot more information.
Smart smoke detectors reveal where in the home the fire is located, whether the detector is sensing smoke or carbon monoxide, and how severe the problem is. Smart smoke detectors help homeowners make good choices when faced with a serious threat in their home.
Smart smoke detectors alert the homeowner to a problem no matter where they are in the world, as long as they have access to data. If there's an emergency in the house, the homeowner can contact the authorities as needed.
Smart Thermostat
Many smart thermostats are capable of "learning" what temperature the homeowner prefers, by logging and analysing the homeowner's settings over time. Whereas old programmable thermostats can be pre-programmed to change the temperature according to the time and day, a smart thermostat needs no programming after a while. According to sustainable living blogger Antonia Ko, a clever thermostat could reduce heating bills by 10% and cooling costs by 15%.
Smart thermostats are even capable of following the movements of the homeowner's phone. Smart thermostats know when the homeowner leaves the house, and when they're returning. When the homeowner is approaching home at the end of the day, the smart thermostat can change the temperature according to the desires of the homeowner.
Work With Your Contractor or Home Builder
If you're a home owner who is working with a contractor to build a new construction home, talk to your builder about how you can integrate smart technology into your new house. Your contractor can make recommendations and may even be able to suggest other smart products to make your home a better place to live.