Beyond the Price Tag: Just About Everything that Influences Your Cost of Housing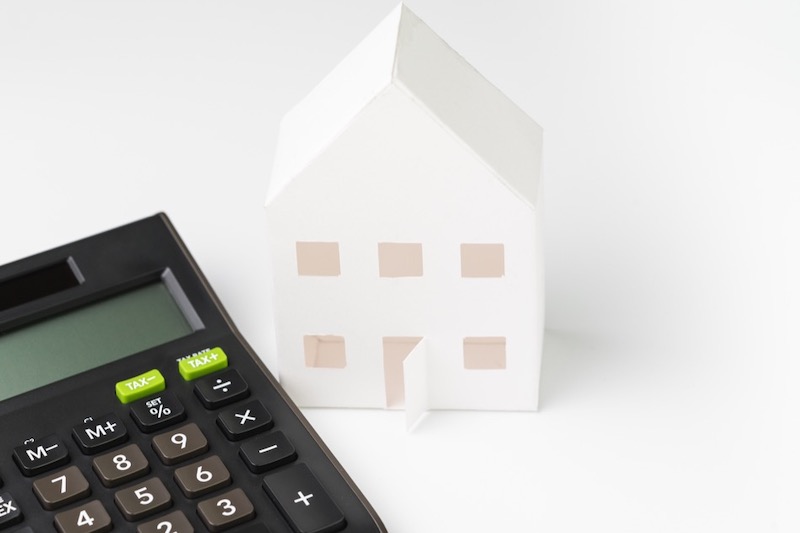 Buying a home is one of the most significant investments that people will make over the course of their lives. While buyers may understand this, they may not be aware of all the costs that go into buying, moving into, and maintaining a home long-term. The down payment is often the largest single component that buyers need to save up to pay, yet it is only a small portion of the money that homeowners will pay during the time they own the property.
Many people find themselves overwhelmed by all the expenses they are expected to pay in order to make an offer on a home, much less buy it and take care of it. Planning in advance gives buyers time to estimate how much they are likely to pay and prepare to shoulder the monthly burden. With this information, buyers will be able to identify the most common costs associated with housing.
One-Time Housing Payments
In order to get into the home, buyers should expect a variety of one-time payments. These include everything they need to make an offer, participate in the buying process, secure a loan, close on the sale, and move in. The payments may come all at once, so buyers may need savings to begin.
Earnest Money
As a general rule, home sellers expect interested buyers to make a deposit of a certain amount of money when they make an offer. This deposit is called earnest money. In essence, the buyer uses the deposit to demonstrate to the seller that they are making an offer in good faith. The earnest money, which usually ranges from $500 to $1000 but can be much higher, serves as a deposit toward future costs expected for the purchase of the home.
In most cases, the deposit will be held by a third party, which will protect the money until the close of the sale or the end of the contract. Buyers and sellers typically put certain stipulations on the deposit to provide clarity for both parties.
There are certain circumstances in which buyers can cancel the contract without losing the deposit. Depending on the contract, these circumstances may include the results of a home inspection, appraisal, or financing. Buyers who decide to cancel the contract outside the conditions agreed upon may lose the deposit to the seller.
Home Inspection Fee
When buyers look at a home during a showing, they may not spend very much time getting a sense for its overall condition. Because buyers are not experts, they often hire a home inspection company to look at the home and provide information about the condition and possible problems. The home inspection costs around $300 to $500 and is paid by the buyer. The inspection usually takes up to a few hours, and may include:
Plumbing
HVAC, where accessible
Insulation
Structure, inside and out
Appliances
Homebuyers should keep in mind that while the home inspection is designed to look at most aspects, it is not a guarantee of the home's condition. For example, a home inspector reviewing a home in January may not be able to test the function of an air conditioner, or climb up to inspect an icy roof. As such, buyers may want to use the details of the report as a tool to help them decide if the home is a good investment, but not assume it covers everything.
Pest or Mold Inspection Fee
Inspecting for pests or mold usually falls outside the purview of a home inspection, so buyers may need to pay extra for these services. Buyers should know that significant mold growth inside a home can cost tens of thousands of dollars to mitigate. The price to solve an extensive pest infestation depends on the type of pest, where it is located, and how many treatments are required to fix it. As a result, buyers may want to invest in additional inspections to check for these problems.
Mold inspection usually costs a few hundred dollars, while a pest inspection ranges from $100 to $300. These services help to identify the presence of mold or pests, giving buyers the ability to decide which action to take. In both cases, home buyers should not assume that houses do not have these problems simply because they cannot see them. Mold grows in dark, damp areas, most commonly under flooring and behind walls. Pests build nests in places humans do not typically go. Inspectors use special equipment to identify movement or moisture behind the walls.
Down Payment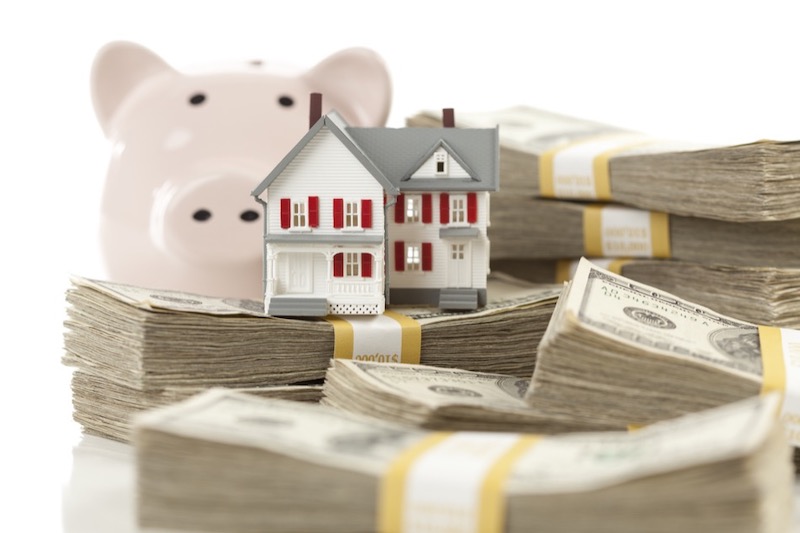 Some one-time costs buyers must pay relate to the mortgage they intend to get, not just the purchase of the house itself. A down payment is a set amount of money that buyers make to the lender who will provide funds for the mortgage. The payment is usually a percentage of the home's value. The down payment industry standard for homes is 20 percent. However, many loans offer down payment options as low as 3.5 percent, and some loan types, like a VA loan or USDA loan, require no down payment at all.
The amount of the down payment that buyers will be expected to pay depends on a few factors, including:
Credit score
Income
Assets
Existing debts
Type of loan
As a general rule, buyers are expected to cover their portion of the down payment from savings, not from loans or payments from others. Buyers may want to shop around and consider all loan types for which they may qualify, to help them determine what they can expect from the down payment and closing costs.
Closing Costs
Besides the down payment, closing costs represent one of the largest expenses buyers can expect to pay in order to buy a house. Usually, closing costs represent 3 to 5 percent of the sale price. Unlike the down payment, closing costs feature a variety of possible expenses. Common closing costs include:
Home appraisal, which lenders usually require as a condition of purchase
Title report and insurance, which confirms that the title is free and clear and provides protection to the buyer in case of unexpected claims
Property taxes, which are billed once a year in most cases
Homeowners insurance, which typically must be paid 6 to 12 months in advance
Interest, which covers the remainder of the month so that the first mortgage payment starts fresh
Origination fees for the loan
Mortgage discount points, if applicable
Private mortgage insurance, which buyers may need to pay if they make a down payment of less than 20 percent
Unlike the down payment, buyers may be able to negotiate some flexibility on the closing costs. For example, some loan types limit the amount of closing costs the buyers can be charged. Sellers can also offer to cover a portion of the closing costs, as an enticement to complete the sale. Buyers should keep in mind that if they negotiate to have the seller pay part or all of the closing costs, the seller may make a counter offer with a higher sale price to cover the difference.
Early Lease Termination Fee
Many buyers try to time their home purchase to fit with the end of an apartment lease, but this is not always possible. Sometimes, buyers must break a lease months in advance of its end. Before handing in notice, buyers should research local laws and guidelines so that they know what to expect. Lease termination fees and the amount of time tenants are required to give a landlord before they vacate vary from state to state.
Most of the time, lease termination fees represent 1 to 2 months of rent. This fee covers the cost of the property's upkeep while the landlord finds a new tenant, and may also include cleaning and repairs in preparation. Buyers should review the lease to see whether the deposit can meet this requirement. In some cases, the lease may require that the tenant continue to pay rent until the end of the lease, or when the landlord finds a new tenant—whichever comes first.
Moving Costs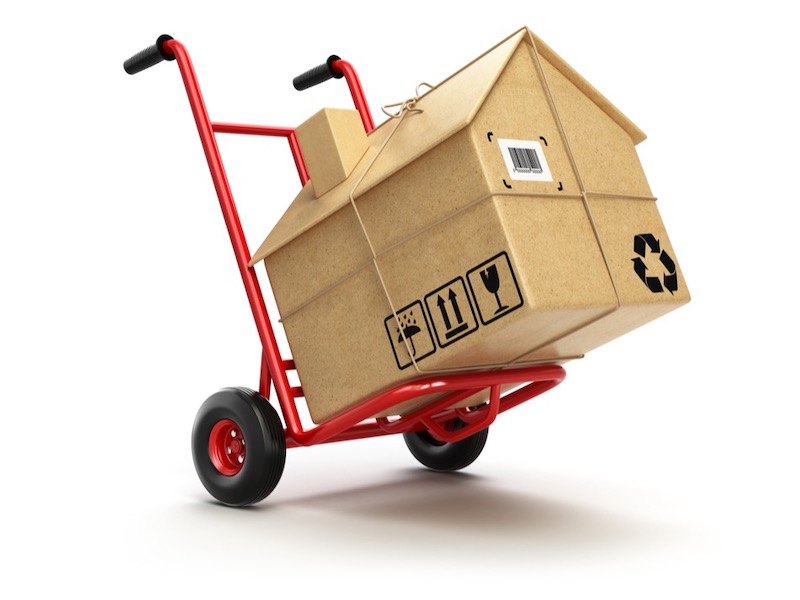 Moving costs vary widely depending on the distance people are moving, how many possessions they have to move, and how they intend to do it. A DIY move, where people pack up their own belongings and rent a vehicle that they will drive themselves, may cost up to $2,000 for a distance less than a few hundred miles. By comparison, a similar move done by a full-service moving company that will pack, store, and relocate the items before unpacking them again can cost up to $10,000 or more.
Size and weight are significant factors in the total cost of the move. A one-bedroom apartment with minimal furniture and relatively lightweight belongings may cost between $2,000 and $3,000, even with full-service movers. A four-bedroom house with additional items like vehicles or bulky furniture may require multiple trailers, which adds to the total.
Furniture
The cost to buy furniture for the home depends largely on what the buyers already have, and what they will need to furnish the new space. As a general rule, people can expect to spend about $5,000 to $10,000 on the cost of new furniture and appliances for the home. In many cases, homes already come with appliances installed, such as a refrigerator, range, microwave, and dishwasher. However, buyers should not assume that these will stay in the house.
Buyers may want to set a budget for new furniture and do research for stores near their new location. Most of the time, bigger or custom pieces cost more. Someone who wants a sectional may pay $2,000 or more just for that piece, not including other furnishings for the room. By comparison, a small loveseat and table may cost $500 or less.
Ongoing Housing Payments
Besides the initial costs that people pay in order to buy a home and secure a mortgage, they will have regular expenses as well. Preparing for these expenses can make it easier for buyers to leave enough in savings or provide additional income to cover all of it.
Mortgage Payment
Most homebuyers will need to get a mortgage in order to purchase property. The mortgage payment is an amount that homeowners typically pay on a monthly basis. The mortgage payment usually includes a handful of different costs:
Principal, which is a portion of the loan to be repaid
Interest, which is the payment homeowners make to the lender
Property taxes, which depend on the area
Private mortgage insurance
Homeowners insurance
The way that the mortgage payment is structured depends on the type of loan. A fixed-rate mortgage usually comes in a 15-year or 30-year term, and features the same payment for principal and interest for the duration of the loan. An adjustable-rate loan offers a fixed payment for an initial term, but then it will change every 6 to 12 months after that.
Private Mortgage Insurance
Private mortgage insurance (PMI) is a cost that homeowners may or may not have to pay, depending on the type of loan and the down payment they make. As a general rule, buyers who make a down payment of less than 20 percent may be expected to pay private mortgage insurance on the loan. PMI provides additional compensation to the lender in the event that a buyer defaults on the loan. Some loan types, like VA loans, do not require PMI.
Private mortgage insurance costs are usually set as a percentage of the loan value, about 0.5 to 2 percent. Borrowers may have choices in the way that they pay PMI. For example, someone who is making a larger down payment might have the option to roll the cost of PMI into the loan, instead of adding it to their monthly mortgage payment. In other cases, the PMI is a listed expense in the monthly mortgage payment. Once homeowners have accrued 20 percent equity in the home, they can request to remove the PMI. They may also choose to refinance the loan to eliminate PMI.
Interest Rates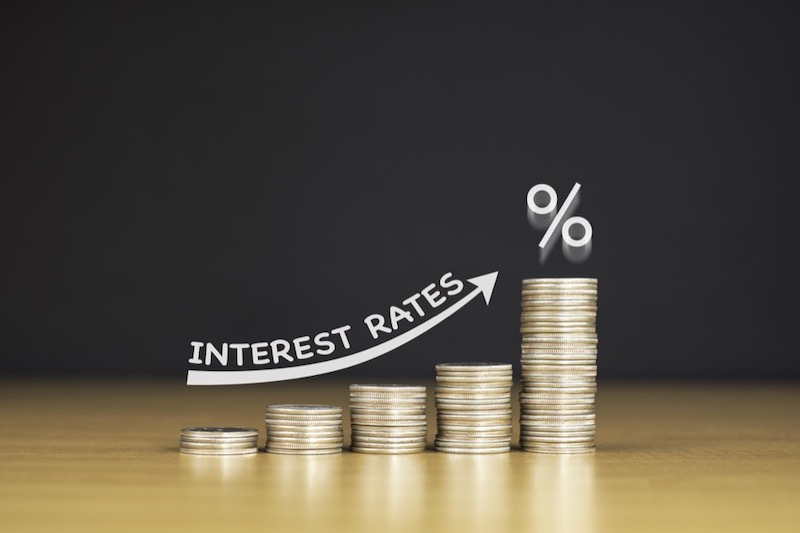 Mortgage interest is the lenders charge for maintaining the loan. In most cases, lenders charge an origination fee, which covers the cost of opening and processing the mortgage application. The interest provides monetary incentive for the lender to maintain the mortgage. Interest rates vary based on different factors, such as the:
Type of loan
Total amount of the loan
Loan term
Borrower creditworthiness
Average mortgage interest rates fluctuate from week to week and may vary from one lender to another. A difference in interest rate of a quarter of a percent may change the monthly mortgage payment, which can affect a borrower's buying power. Buyers may want to apply for loans with multiple lenders in order to compare options and select the one with the most favorable terms. If people close on a loan with an interest rate that is higher than the market average, they may be able to refinance it within a few years to a better rate.
Property Taxes
Homeowners may need to pay a variety of property taxes. Property taxes are typically set by the state, but there may be additional taxes levied by the county or city as well. These taxes pay for government organizations and provide funding for public schools. Rates are heavily dependent on the region, which means that property taxes cost between $750 and $10,000 per year. Many people can claim a portion of their home's value as an exemption from the tax, usually up to half. Buyers may want to research average property taxes for their target neighborhoods before making a choice, as this can significantly affect the monthly mortgage payment.
In many cases, homeowners pay a monthly property tax payment into an escrow account. The organization that services their loan then makes the property tax payment from that escrow account. This process is more common in the early years of a loan, to ensure the property taxes are paid in full, on time. The servicer evaluates property tax charges and increases or decreases the monthly payment into escrow to reflect those changes.
Homeowners and Hazard Insurance
Homeowners typically need to carry a form of homeowners insurance to cover the property and their own belongings. In most cases, lenders set requirements for the type of homeowners insurance required, as well as minimum coverage limits. They want to be sure that there is enough coverage in the event of situations such as fire or theft, to protect the investment. Homeowners insurance costs vary based on location and coverage, but most people can expect to pay $50 to $200 per month.
Prices depend on the type of home, its general condition, and the type of coverage people choose. Someone who elects a low deductible for claims with sufficient coverage to replace the items lost or damaged will likely pay more than a person who chooses minimal coverage with a high deductible. Homeowners may elect to pay for the insurance on a monthly basis, every six months, or once a year. If the lender is making the payment, buyers should consult the terms to see how it will be handled.
Home Warranty
Buyers may choose to add a home warranty to the buying process, or a seller may offer it as an incentive. Home warranties offer protection on damage or repairs needed in the home within a certain period of time. Like any other warranty, home warranties have limits on the type of coverage as well as how much they will provide. In most cases, a warranty will provide money to pay for inspection or repairs, or replacement in some cases. The warranty may require a deductible payment for each service provided.
Usually, it is up to buyers to decide whether they would benefit from a home warranty. Home warranties cost $300 to $600 per year, and can minimize unexpected expenses due to appliances that did not show problems during the home inspection. It may help reduce the overall cost of repairs within the first year of homeownership. Some warranties are renewable on a yearly basis, but buyers should check the terms of the warranty before deciding.
HOA, Co-Op, or Condo Fees
Buyers looking to purchase a townhome or condominium unit can expect to pay fees for a homeowners association (HOA), co-op, or additional fees for management of the complex. HOA fees range from $200 to $300 in most cases, although exclusive neighborhoods may charge much more. As a general rule, HOAs and co-ops exist to handle the services needed for the building or complex. Homeowners may own the individual unit or lot, but everyone who owns contributes for these services, including:
Trash pickup
Garden or lawn maintenance
Street sweeping
Communal amenities, like a clubhouse or swimming pool
Maintenance for the building and systems
Repairs as needed
Homeowners can expect the HOA or co-op fees to change over time, although it may not be clear how much. Even new buildings need updating eventually. The cost of a new roof or siding is usually rolled into the fees. Owners typically have the opportunity to give feedback or vote on fee increases before they become permanent.
Utilities
The sum of utilities services can also make up a significant portion of a homeowner's monthly bills. Utilities cost about $400 to $500 per month, depending on people's homes, services they choose, and usage. This price range includes the most common services homeowners need to run a household, such as:
Electricity
Natural gas or heating oil
Water
Trash
Television, internet, and phone
Usage is one of the largest factors that determines the total bill. Someone who maintains a large property with a swimming pool will likely pay more per month than a homeowner with a small condominium, for example. Although usage often scales with size, this is not always the case. People who buy top-of-the-line furnaces or air conditioners with peak efficiency may actually pay less than homeowners running systems that are 15 to 20 years old.
Besides efficiency, managing usage is another way to save money. Learning to be comfortable at a cooler or warmer temperature or cutting cable or satellite can save as much as $100 to $200 per month.
Repairs and Maintenance
Once homeowners get into the home, they still need to have enough money to cover repairs and maintenance. Experts estimate that home maintenance and repairs cost between 1 and 5 percent of the home's value each year. On a $200,000 home, this range translates into $2,000 to $10,000. Because the range is so broad, homeowners can reasonably expect that they will not have to spend the maximum amount each year. However, they are more likely to need more money in the first year or two, especially if they discover deferred maintenance in the structure or elsewhere on the property.
Homeowners often put off making repairs — as long as the structure or system is still mostly functional. For example, a roof with a few missing shingles might not seem like a big deal and is relatively easy to fix. However, if the underlayment or rafters sustain water damage due to the missing shingles, the entire roof may need to be replaced. In most cases, it is less expensive to pay for maintenance and repair when it is needed, instead of waiting until it is a necessity.
How Much Money Is Required to Buy a Home?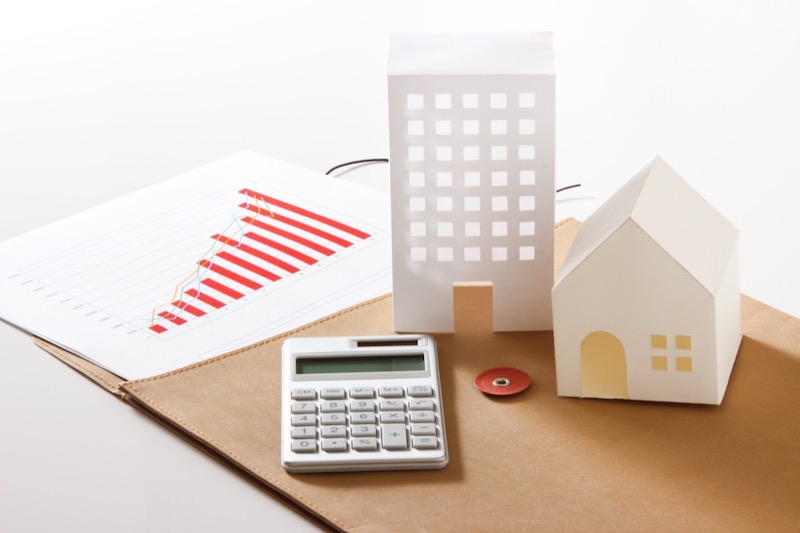 Even with a checklist, it is difficult to place a price range on what buyers can expect to pay to buy and maintain a home. So much depends on the type of property, its location, features of the loan, and the way the buyer plans to live in the home. That is why homeowners do best when they know which costs are common, and how to determine what the numbers are likely to be for them.
Homeownership can be an excellent financial decision, but it requires continual investment of money and time on the part of the owner to protect that investment. Each expense, whether it is one-time or ongoing, will ultimately get buyers closer to their long-term goals. By putting in the time to research, buyers will have a better idea of how much they will need to save.