Manhattan Beach, California
Real Estate & Neighborhood Guide
The city of Manhattan Beach, California is known as the "Pearl of the South Bay" and was incorporated in 1912. The beach community located just south of El Segundo, sits in Los Angeles County along the shoreline of the Pacific at 120 feet above sea level. More than 35,000 residents call Manhattan Beach home, a city with beachfront homes, a historic pier, beautiful parks, and things to do for all ages.
Manhattan Beach's Top Highlights: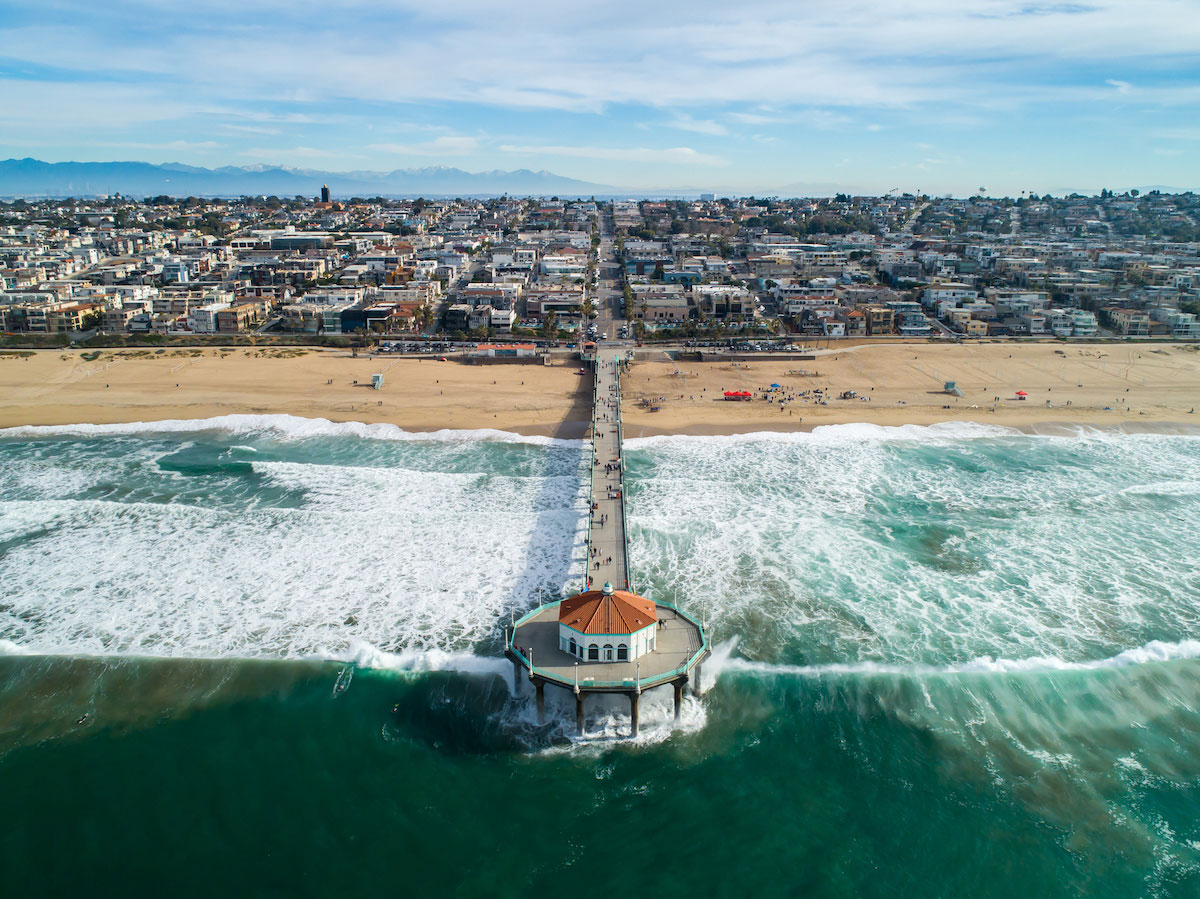 Spans 3.88 square miles
Has 2.1 miles of shoreline and one-half acre of beach area
48 acres of parkland
Located 19 miles southwest of downtown Los Angeles
Two zip codes: 90266 and 90267
Highway 1/Pacific Coast Highway runs through Manhattan Beach
Convenient to I-105 and I-405
Manhattan Beach Unified School District has 7 schools (K-12)
3 major shopping districts: Downtown, Manhattan Village, and Northend
Major employers: Fry's Electronics, Macy's, Target, and Skechers
Manhattan Beach Real Estate
When looking to buy a home in Manhattan Beach, it's essential to know several things about the community and surrounding area: general location of neighborhoods and points of interest, the real estate market, public and private school information, things to do nearby, and a basic history of the city.
Learn More
Discover the Joys of Manhattan Beach
Is Manhattan Beach the perfect city for you to make your future home? Manhattan Beach is a beautiful coastal city with an abundance of opportunities and things to do. Discover points of interest in Manhattan Beach, as well as fun facts, history, and local amenities.
Learn More
Popular Manhattan Beach Resources

10 Things Manhattan Beach
Home Buyers Should Know
Near Los Angeles, the California real estate market varies greatly. When looking to buy a home in the South Bay community of Manhattan Beach, it's important to consider 10 things.
Manhattan Beach Average Home Prices are High
On average, home prices in Manhattan Beach list from about $1 million to more than $10 million.
... But Median Home Prices are More Affordable
The median list price is approximately $2.4 million for a single-family home.
There are a Number of Residential Housing Options
Manhattan Beach has nearly 16,000 residential households.
You Can Explore Neighborhoods in Manhattan Beach
The city boasts several distinctive neighborhoods like the Sand Section with beach cottages and the Hill Section with multi-million dollar luxury homes.
The Sand Section of Manhattan Beach is a Great Place to Visit
The Sand Section neighborhood has three parks: Bruce's Beach, Live Oak, and Sand Dune, while the South End Walk Street subdivision is a car-free community.
Manhattan Beach Has Gated Communities
For homes in a gated community, look for real estate listings in the Manhattan Village subdivision. It has more than 500 residences, detached homes and condominiums.
Residents Can Shop for Condominiums
Condominiums for sale can list from the low $600's to more than $1 million depending on location and square footage. Downtown and Eastside have a selection of condos near the beach, parks, and amenities.
There Are Housing Options Near Manhattan Beach Schools
The Gaslamp Section neighborhood is part of the Downtown District on its north side near Grand View Elementary School.
Manhattan Beach is Highly Walkable
Many neighborhoods in Manhattan Beach are walkable to the pier, parks, schools, shopping, places to eat, and public transportation.
Various Schooling Options are Available
For residents interested in the local public school system there are 5 elementary schools, 1 middle school, 1 high school, and a preschool.
Manhattan Beach Home Buyer Resources
Where is Manhattan Beach Located?
Manhattan Beach, California is located approximately 19 miles southwest of downtown Los Angeles at the southerly end of the Santa Monica Bay. It's less than 10 miles from the Los Angeles International Airport (LAX) and the Long Beach Airport (LGB) is about 20 miles away.
In the heart of Manhattan Beach is its Downtown Business District. Downtown spans several blocks including Manhattan Beach Boulevard, Highland Avenue, and Valley Drive. Located Downtown are City Hall at 1400 Highland Avenue, the public library, post office, and the Joslyn Community Center. The Downtown Business District is walkable to the Manhattan Beach Pier located at the end of Manhattan Beach Boulevard.
North of Downtown, major employers like Fry's Electronics can be found along with the Manhattan Country Club, the Adventure Plex at Marine Avenue Park, and the shops and restaurants at Manhattan Village on Sepulveda Boulevard. On the south side, the public Mira Costa High School is on Artesia Boulevard located between the Pacific Coast Highway and Aviation Boulevard. The High School is close to Hermosa Beach, Valley Park, and the Pennekamp Elementary School on South Rowell Avenue.
Local medical centers like Providence Specialty Care and Kaiser Permanente Manhattan Beach can be found on Sepulveda Boulevard. The Manhattan Beach branch of UCLA Health Pediatrics is also on Sepulveda Boulevard, while the UCLA main Pediatric Medical Center is in Santa Monica about 15 miles north of Manhattan Beach.

Manhattan Beach Real Estate Market Statistics
The Manhattan Beach real estate market offers a diverse selection of home prices, architectural styles, and neighborhoods. Home prices typically range from about $1 million to more than $10 million for a luxury home. When looking to buy a home in this South Bay community, begin by exploring the different neighborhoods:
Downtown/Gaslamp Section: Primarily the area between 21st and 24th Streets and Blanche and Grandview Roads.
El Porto: North side near El Segundo
Walk Street: South side, car-free neighborhood
Manhattan Village: Gated community on the north side near Manhattan Country Club
Sand Section: Homes along the coast with a beach landscape
Tree Section: Centrally located between the Sand Section and the Pacific Coast Highway
Hill Section: South of the Tree Section
Mira Costa: Southeast side
Liberty Village: Between the Mira Costa and Manhattan Village neighborhoods
The Eastside is a broader term for the neighborhoods that include Manhattan Village, Liberty Village, and Mira Costa.
Single-Family Home Sale Trends
Single-family homes in Manhattan Beach often list between $1 million and $2.5 million. On the Eastside, a two-story traditional home with 3 bedrooms and 2 bathrooms can list for about $1.3 million, while a larger Mediterranean-style home with 5 bedrooms and 5 bathrooms may list for about $2.7 million. In the Tree Section, a classic cottage with 3 bedrooms and 2 bathrooms usually lists for $2 million. However, a Sand Section beach house will be priced higher, about $2.5 for 3 bedrooms and 2.5 bathrooms.
View Single-Family Homes For Sale
Luxury Real Estate Trends
Manhattan Beach has a wide luxury home market that includes beachfront property and neighborhoods like The Strand, the Hill Section, and Downtown Manhattan Beach. In the Hill Section, discover custom-built homes with 3 to 4 bedrooms, 2 to 4 bathrooms, and more than 3,000 square feet of living space. Home prices for these spacious constructions usually list for more than $3.4 million.
View Luxury Homes For Sale
Explore the Manhattan Beach Housing Market
The amount of time homes spend on the market can be indicative of whether a city is in a buyer's market or a seller's market. Currently, Manhattan Beach is experiencing a seller's market, with the median days on market between 40 and 70 days. Buyers will need to be aggressive to purchase a home in Manhattan Beach.
View Homes For Sale in Manhattan Beach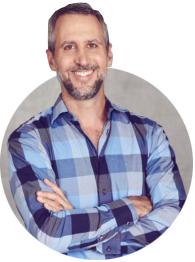 Manhattan Beach Schools
The Manhattan Beach Unified School District (MBUSD) serves the residents of Manhattan Beach. The school district has five elementary school, one middle school, and one high school. There are more than 800 teachers and 6,500 students throughout the MBUSD.
Manhattan Beach Elementary Schools
There are a number of elementary schools in Manhattan Beach households can consider to enroll young children. First is Grand View Elementary, home of the Gators, which has a student-teacher ratio of of 25-1. Next, is Meadows Elementary, home of the Mustangs, which has a student-teacher ratio of 24-1. Another option is Pacific Elementary, home of the Panthers and a 23-1 student-teacher ratio. And last, Robinson Elementary is the home of the Riptides and has a student-teacher ratio of 26-1.
Homes Near Manhattan Beach Elementary Schools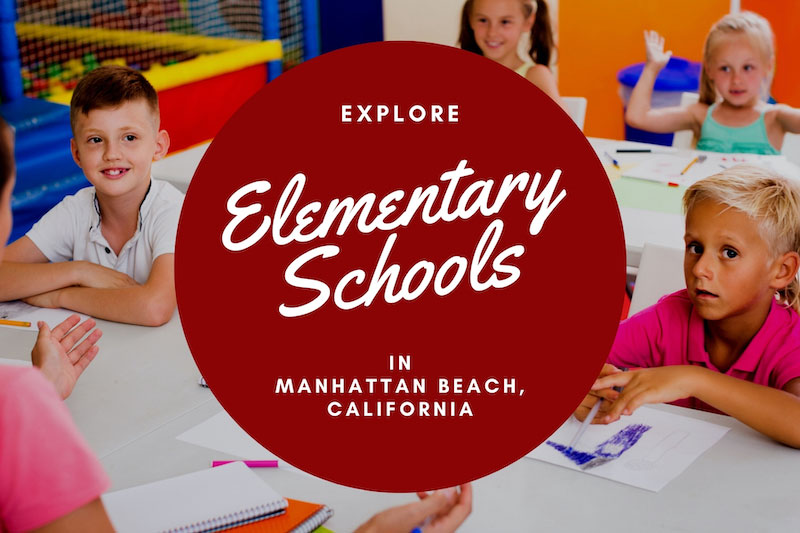 Manhattan Beach Middle Schools
Manhattan Beach Middle School is the only public middle school in Myrtle Beach. It serves grades 6 through 8, with a student-teacher ratio of 26 to 1. Its approximately 1,500 students have access to the GATE (Gifted and Talented Education) program, as well as other resources to ensure they receive the quality of education they deserve.
Homes Near Manhattan Beach Middle Schools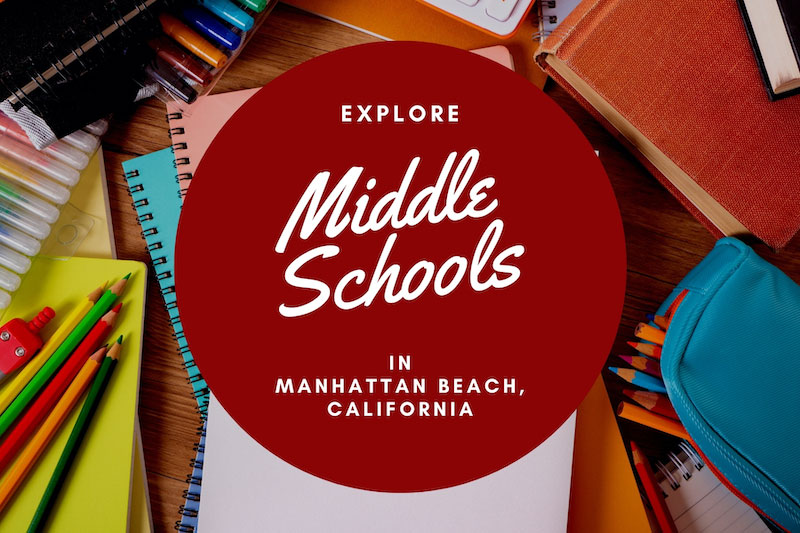 Manhattan Beach High Schools
Located at 1401 Artesia Boulevard, the Mira Costa High School is the only public high school in Manhattan Beach. This high school was opened in the 1950s and is the home of the Mustangs and Waller Stadium. It is a four-year public high school with 2,600 students in grades 9 through 12, with A.P. and Honors Programs available, as well as a National Honor Society branch. Mira Costa high school has a student-teacher ratio of 25-1.
Homes Near Manhattan Beach High Schools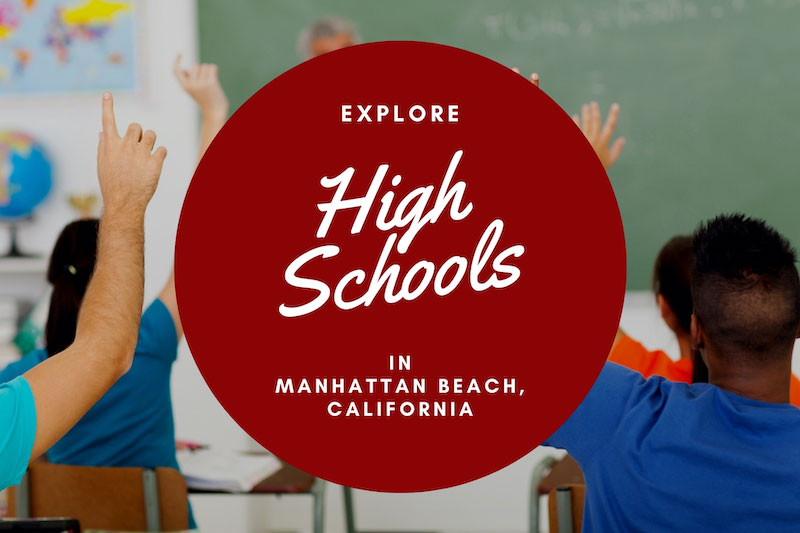 Fun Things To Do Around Manhattan Beach
The South Bay region of southern California teems with things to do, from outdoor recreation to boutique shopping, fine dining, and entertainment. Must-see attractions and things to do in Manhattan Beach include but are not limited to: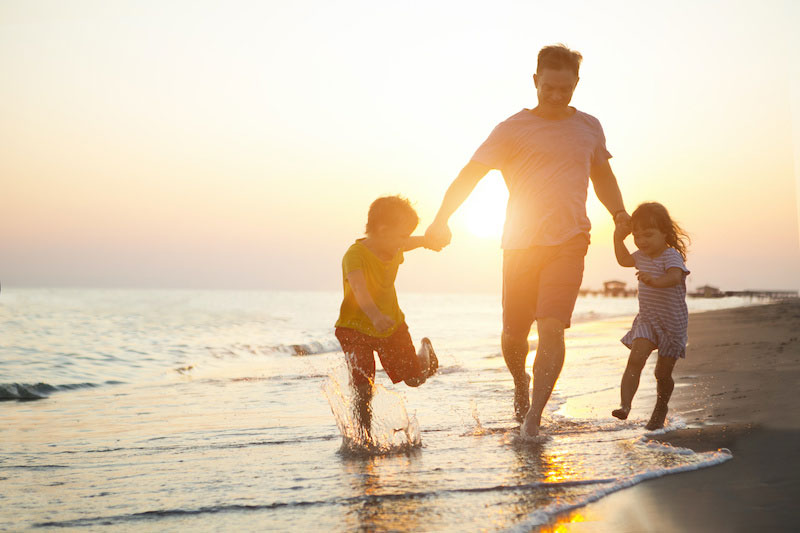 Manhattan Beach Pier located at the end of Manhattan Beach Boulevard
The Botanical Gardens at Polliwog Park (1601 Manhattan Beach Boulevard)
11 city parks to explore and enjoy
Downtown Manhattan Beach for shopping and dining
Shopping and more at Manhattan Village (3200 Sepulveda Boulevard)
Farmers Market at Metlox Plaza (451 Manhattan Beach Boulevard)
Manhattan Country Club for golf enthusiasts (1330 Parkview Avenue)
Discover a wide selection of places to shop and dine in Manhattan Beach, from neighborhood favorites to fine dining with an ocean view. Visit Downtown for shops with vintage watches, clothing, books, and gifts. There are galleries, fitness centers, and places to eat. It's home to the Farmers Market and the boutique Shade Hotel. Discover more shopping and dining venues at Manhattan Village, a multi-use complex located between Rosecrans and Marina Avenue.
The Pacific Coast Highway/Highway 1 runs through the city, a major route with local businesses, national retailers, and restaurants. Places to eat along Highway 1 are numerous, ranging from coffee shops to Tandoori, pizza, chicken, Thai, and specialty ice cream.
The oceanfront location of Manhattan Beach has long been a draw for home buyers as well as visitors to the city. With more than two miles of shoreline, the community is a popular destination for surfing and other water activities like jet skiing, kayaking, and fishing. The historic Manhattan Beach Pier not only is the site for boutique shops and restaurants, but it's home to the Roundhouse Marine Studies Lab & Aquarium and it's free to the public. The South Bay Bicycle Trail is easily accessed from the pier as well.
Golf courses in and near the beach city include the Manhattan Country Club, the South Bay Golf Club in Redondo Beach, the Sea-Air Golf Club in Torrance, and the Lakes at El Segundo.
Don't forget to visit Polliwog Park, jointly owned by the city and the MBUSD, for a day of fun. The 18-acre park is home to the Botanical Gardens, the city's Historical Museum, large pond, wildlife refuge, three gazebos, and places to play and relax. It's adjacent to Begg Pool.

Manhattan Beach History
The cities that make up California's South Bay region have a rich history. As one of the South Bay's beach cities, it's not surprising that Manhattan Beach's history begins with its shoreline. More than 100 years ago, what is now the city of Manhattan Beach, was part of the Rancho Sausal Redondo beachfront. Before it adopted its current name, it was known as Shore Acres.
Where Did Manhattan Beach Get Its Name?
The Manhattan Beach name came in 1901 when John Merrill purchased land in the southern area of what was still called Shore Acres. The story goes that Merrill won the privilege of changing the name in a coin toss with George Peck who owned the land in the north end. Merrill, originally from Manhattan, New York, chose the name to honor his former home. He then went on to build the first building in Manhattan Beach's downtown.
Construction of the Manhattan Beach Pier
1901 was a busy year for Manhattan Beach, two wooden piers were constructed as well. They were located at Marine Avenue and at Center Street. The city was incorporated in 1912 and less than 10 years later, the Manhattan Beach Pier was built.
Today the pier is considered the oldest concrete pier in California and is a state historic landmark. The original roundhouse was built in 1922 and today it's home to the aquarium. In the 1940s, the pier was a popular spot for surfers and was home to the first commercial surfboard shaper business. The Manhattan Beach Pier was fully renovated and restored in the 1990s. The pier is still its original 928-feet in length and is located at the end of Manhattan Beach Boulevard.

Local Community Information
Manhattan Beach, the Pearl of the South Bay, offers residents and visitors a southern California city with miles of shoreline, convenient proximity to major routes, and distinctive neighborhoods with homes for sale. Homebuyers can find luxury homes with ocean views, established neighborhoods near schools and parks, and low-maintenance condominiums in the heart of Downtown and walkable to shopping and dining.
Residents of Manhattan Beach enjoy a community that offers coastal living alongside easy access to area tourist attractions, historic sites, prime shopping destinations, and an array of dining options from local restaurants to coffee shops, specialty venues, and fine dining. For commuters, it's less than 20 miles to downtown Los Angeles, and about five miles to LAX. The Pacific Coast Highway winds through Manhattan Beach and there are easy connections to the 105/Imperial Highway and the 405/San Diego Freeway.
Living in Manhattan Beach
Discover Manhattan Beach today, a southern California coastal community with its own flair, flavors, and unique neighborhoods.
Contact a Manhattan Beach
Real Estate Agent
Discover Manhattan Beach today, a southern California coastal community with its own flair, flavors, and unique neighborhoods. Are you ready to buy a home in Manhattan Beach? Contact the DOMO group, and one of our Manhattan Beach real estate experts will guide you through the buying and selling process.
Contact a Manhattan Beach real estate agent today!
Connect With a Manhattan Beach Real Estate Expert