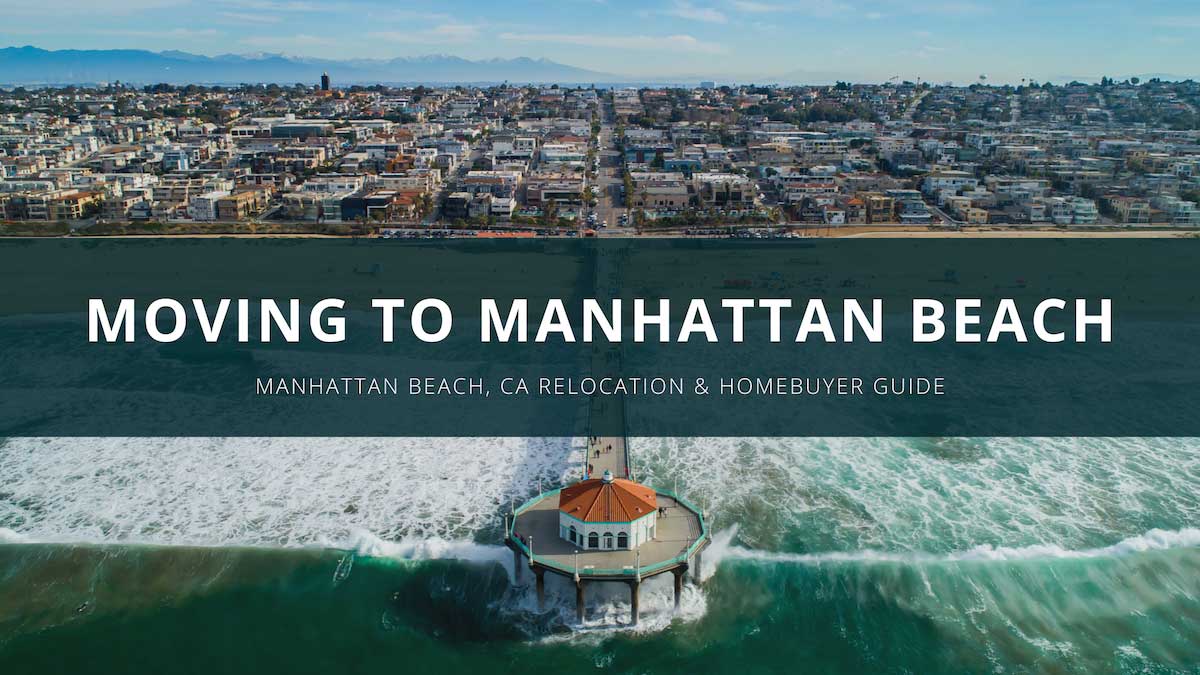 Moving to Manhattan Beach: Manhattan Beach, CA Relocation & Homebuyer Guide
Manhattan Beach is a city located in the southern part of Los Angeles County, on the coast of the Pacific Ocean. Known for its lengthy, two-mile beach stretching from its northern end to its southern end, Manhattan Beach has mild weather, is close to Los Angeles and has a laid-back, casual beach culture. Manhattan Beach is known for its relatively good traffic and unique restaurants.
People often come to live in Manhattan Beach if they're working in the southern part of Los Angeles and want to live in beautiful area away from some of the more congested parts of Los Angeles. Whether you are a local seeking a place to settle down, or you're moving to Los Angeles County and need a home in a good location, living in Manhattan Beach is an excellent choice.
Manhattan Beach Cost of Living
The cost of living in the Los Angeles area, compared to other parts of the nation, is high. It is even high compared to some other parts of the Los Angeles area. For example, Manhattan Beach's cost of living index is higher than Santa Monica, which is a comparable nearby city.
That said, the cost of living in the Manhattan Beach area is reflective of how attractive the location is. With its beach access and proximity to LAX and businesses in Los Angeles, Manhattan Beach is a desirable location for many. People who work in Los Angeles and want to retire to the beach at night enjoy living in Manhattan Beach.
Home Prices
The median home price in Manhattan Beach is over $2,470,000, which is above the national average of approximately $230,000.
Renting Prices
The average cost to rent a studio apartment in Manhattan Beach is approximately $1,740 per month, which is higher than the $1,355 average cost for a studio apartment in the Los Angeles-Long Beach-Anaheim metro area. The median rental cost for a house in Manhattan Beach is $5,950. The average cost to rent a home nationally is $1,469.
Utilities, Gas, Groceries, Public Transportation
The average cost for utilities in Manhattan Beach is slightly below the national average, while groceries cost slightly more, and transportation costs 50% more than the national average. However, there are many benefits to living in the area that can offset these costs.
Manhattan Beach Job Market
The unemployment rate in Manhattan Beach is slightly below the national average. The average salary in Manhattan Beach is around $82,000 per year, and the average household income is $142,000 per year. Professional, scientific and technical services jobs are among the most common in the area.
Popular Industries
In addition to the scientific and technical industries in Manhattan Beach, other popular industries include manufacturing, educational services, healthcare, finance, information and retail. Manhattan Beach is a destination for professionals who want to live somewhere beautiful, convenient and near sources of entertainment as well as cultural centers.
Popular Things to Do in Manhattan Beach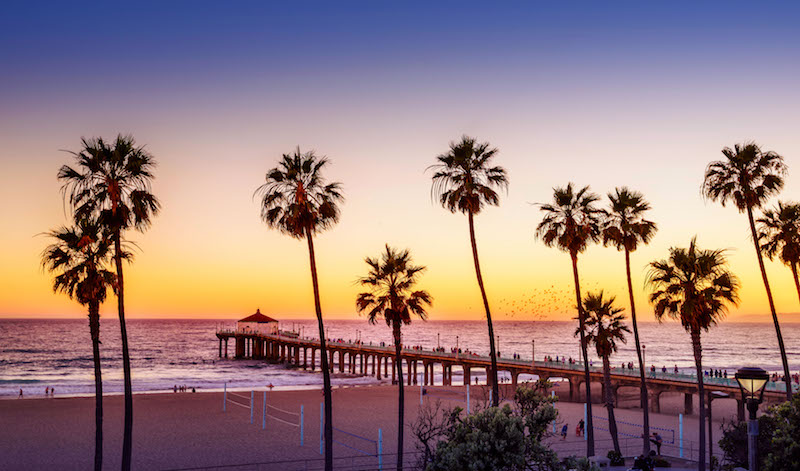 Manhattan Beach is positioned just south of Los Angeles and North of San Diego along the Pacific Ocean. The most common and popular recreational activities in Manhattan Beach include the beach itself, which is conveniently located for nearly everyone living within the city limits. Additionally, Manhattan Beach offers many restaurants, breweries, bars and nightlife for people to enjoy.
Nearby Los Angeles is one of the most popular tourist destinations in the country. Manhattan Beach, which is in proximity to Los Angeles, is nearly a destination itself.
Outdoor Activities
In Manhattan Beach proper, the most popular outdoor activities are going to the beach and surfing. There are a variety of surf clubs, surf lessons and surfing shops for surfing enthusiasts. At the same time, Manhattan Beach is conveniently located between many other places where there are outdoor activities such as hiking, camping, paddleboarding and more. For someone who loves outdoor recreation and is willing to travel, the following outdoor activities are available:
Restaurants, Breweries and Bars
Manhattan Beach and the surrounding area is home to a variety of restaurants, breweries and bars, where people can enjoy a drink, a full meal, and a good time.
Phantom Carriage Brewery. Located in Carson, a short distance from Manhattan Beach, Phantom Carriage Brewery is a horror-themed brewery where people can get a bite to eat while enjoying the unusual ambiance.
Brewco. Enjoy a delicious meal and a good beer at this Manhattan Beach local brewery.
Simmzy's. This gastropub in Manhattan Beach attracts tourists and locals alike.
Nightlife
As a beach town located in the vicinity of Los Angeles, Manhattan Beach has quite a bit to offer in the way of nightlife. People have access to some of the best bars and nightclubs in the area.
Grunions. This popular and long-lived bar in Manhattan Beach is known for good food and atmosphere as well as reasonable prices.
Shellback Tavern. Shellback Tavern is described as the bar that everyone goes to after a long day of playing volleyball at the beach.
Manhattan Beach Climate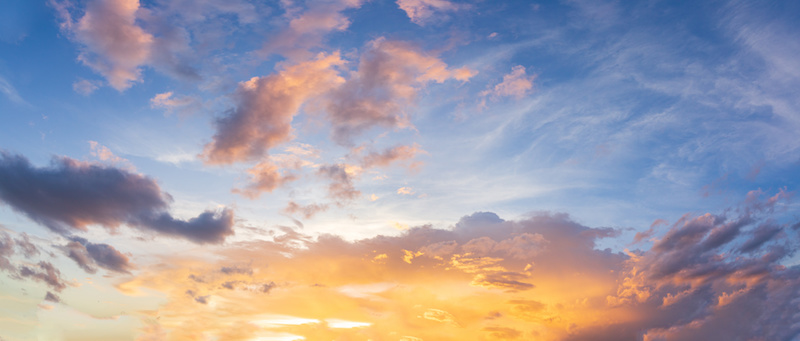 Climate in Manhattan Beach and the surrounding area is nearly as mild as could be, likely because of the city's proximity to the Pacific Ocean. Snow is unheard of in the area; in fact, between 1962 and 2018, it snowed only twice. With an average July high of about 76 degrees, and an average January low of about 48 degrees, people who live in Manhattan Beach rarely experience the uncomfortable temperatures found in other parts of the nation.
Additionally, the air in Manhattan Beach is considered dry for the majority of the year, with only a few months in the summer and early fall when temperatures are considered humid. Because of the low humidity, temperatures at night can seem to drop dramatically, and anyone spending time outdoors should be prepared to dress in layers.
There is almost no rain in Manhattan Beach during summer. Nearly all rain occurs between the months of October and April, with the rainiest month being February.
May Gray, June Gloom
An interesting weather pattern that occurs in Manhattan Beach and throughout southern California coastal areas is a phenomenon that locals refer to as May Gray and June Gloom. This weather pattern is characterized by a low-lying marine layer that covers the coastal communities during the late spring to early summer, shrouding these cities in clouds often for days at a time. Coastal cities in southern California are unusually cool at this time of year. At other times of the year, the marine layer may still be present most days in the early morning, but it is usually gone by late morning or early afternoon.
The Best Time of Year to Visit Manhattan Beach
The best time of year to visit Manhattan Beach is from July through September, when the sun is shining its hardest and when community activities keep people engaged.
Manhattan Beach Traffic
Manhattan Beach enjoys a reputation for having slightly better traffic than the surrounding area. This may be in part because there are no freeways in Manhattan Beach. Like other Angelenos, people who live in Manhattan Beach often develop complex routes to and from work to avoid traffic in their area.
Freeways like the nearby 405 and 105 are important arteries for the Los Angeles area. They are often congested between 6 a.m. and 10 a.m., then become congested again from approximately 3 p.m. until 7 p.m. Freeways can also be congested midday on weekdays or congested on weekends at any time. On a typical weekday, the best time to drive on freeways is either in the very early morning (before 6 a.m.), or in the late evening (9 p.m. and on). People living in Manhattan Beach use the following techniques to stay mobile and get where they need to go:
Work from home, if possible
Adjust their work hours to start and end work at off-times, if possible
Use a GPS app to suggest alternate routes
Use surface roads rather than freeways
Carpool with others to use the carpool lane
Take public transportation or a vanpool to and from work
Manhattan Beach Public Transportation
The Los Angeles area is connected through a series of trains, buses, taxis and rideshare vehicles.
Buses from Los Angeles connect to a local bus line in Manhattan Beach, so people who want to use public transportation can get around if they need to use only buses and trains. Commuters even have access to a commuter express line, which provides transportation to Los Angeles in a comfortable charter bus and makes commuting to and from work more pleasant overall.
LA Metro bus fares are $1.75 for a 1-way pass, Manhattan Beach City Transit fares are $1, and taxi and rideshare rates vary.
Manhattan Beach Schools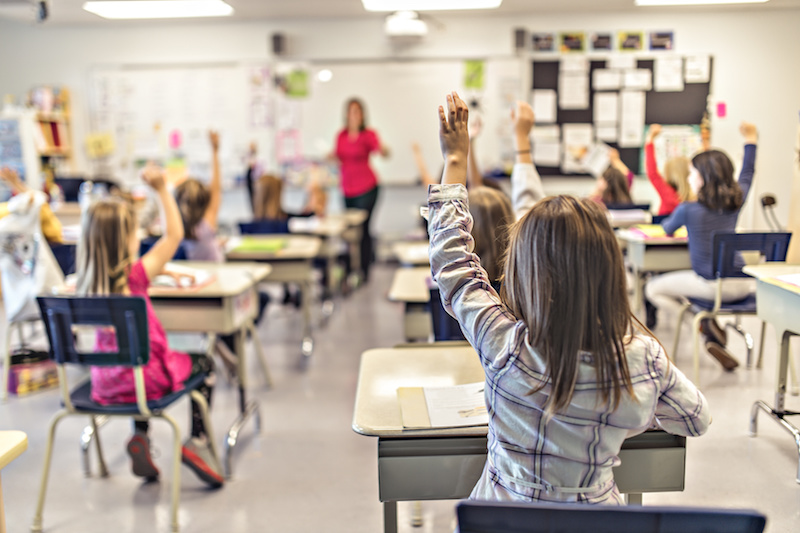 There are eight public district schools in Manhattan Beach. Additionally, there are 13 preschools and 23 private schools in the area. Parents have their choice of a variety of schools and can choose the school that fits in their budget as well as their preferred education style.
Well-known colleges in the area include University of Southern California (USC) and University of California at Los Angeles (UCLA). Pomona College, Claremont McKenna College, Azusa Pacific University and many other institutions of higher learning are also in the area. Community colleges, including El Camino College and Long Beach Community College, are also in the area and are available for anyone who would like to get their general education out of the way before attending a four-year school.
Ready to Live in Manhattan Beach?
Moving to Manhattan Beach is one of the best experiences you may ever have, and it may be the last place you ever decide to move to. Once you have lived in Manhattan Beach for a few years and have enjoyed the sunny weather, laid-back environment and the connection to larger urban areas like Los Angeles, you may never want to leave.