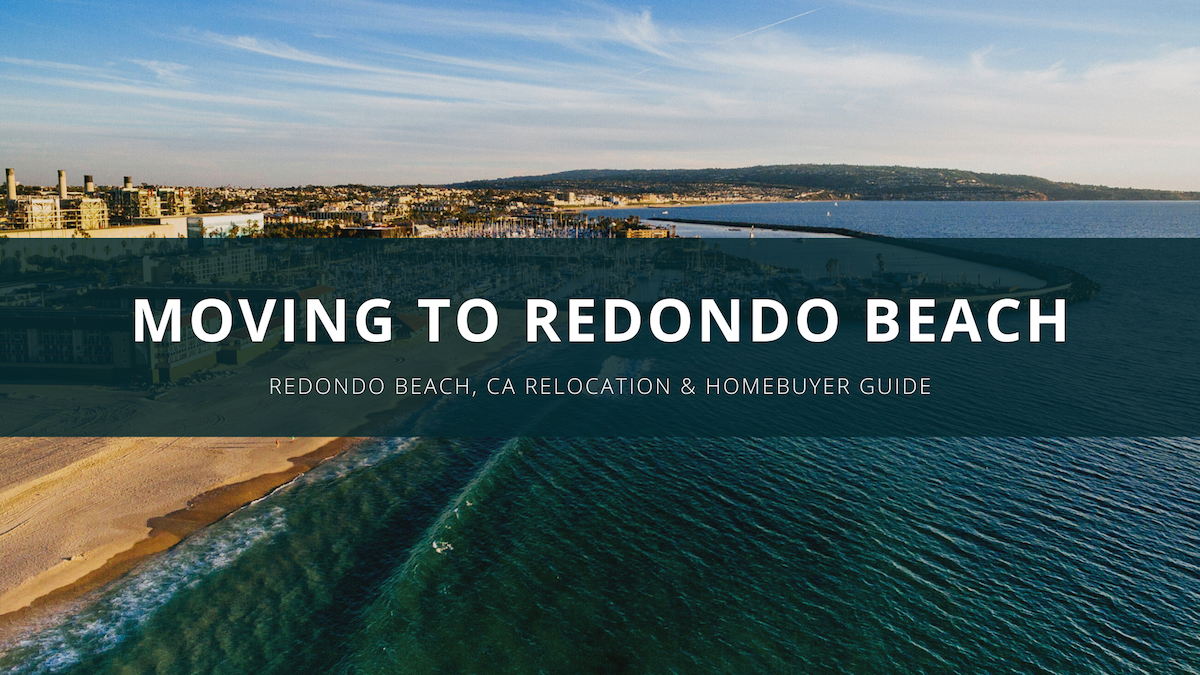 Moving to Redondo Beach: Redondo Beach, NV Relocation & Homebuyer Guide
Redondo Beach, California, is a wonderful place to live and visit. Positioned just along the Pacific Ocean, Redondo Beach is home to a variety of entertainment venues, from restaurants and bars to the beach itself. People come to Redondo Beach looking for a laid-back environment, access to natural beauty, and convenient access to some of the more exciting aspects of the Los Angeles area.
If you are thinking about moving to Redondo Beach, you are about to embark on an adventure. There are many desirable apartments and homes in Redondo, and of course, there are many other attractive amenities in the area as well. Here is what you need to know about moving to Redondo Beach.
Redondo Beach Cost of Living
Cost of living in Redondo Beach is higher than in many other parts of the country. This is aligned with the rest of the Los Angeles area, which overall has a higher cost of living than many other places in the United States.
Home Prices
The median home price in Redondo Beach is approximately $1,100,000, which is higher than the national median home price of $230,000.
Redondo Beach's location is nicely positioned near the southern portion of Los Angeles. Additionally, a portion of Redondo Beach includes a beautiful stretch of coastline that many people enjoy visiting.
Renting Prices
The average cost to rent a studio apartment in Redondo Beach is $1,565, whereas the average cost to rent a studio apartment in Los Angeles/Anaheim metro area is $1,355. The average cost to rent a studio apartment nationally is $821. Other average rents for apartments in Redondo Beach are listed below:
1 bedroom: $1,870
2 bedroom: $2,420
3 bedroom: $3,245
The median rental cost for a house in Redondo Beach is around $2,800.
Utilities
The cost of utilities in Redondo Beach is slightly less than the cost to pay for utilities nationally. Though people in Redondo Beach often pay more for their housing and other aspects of life, they pay somewhat less per month for services like water, gas, and electricity services.
Groceries
Groceries in Redondo Beach are slightly higher than the national average, but they are slightly less than groceries in the Los Angeles area.
Redondo Beach Job Market
The average income of residents living in Redondo Beach is about $50,000, and a typical household makes approximately $100,000 per year. This is above the national average of about $53,500 for a household per year. The unemployment in the area is slightly higher than the unemployment in the rest of the United States. Manufacturing and scientific/technical services are among the most popular industries in the area.
The top employers in the city include the Crowne Plaza, Northrop Grumman, the Redondo Beach Unified School District, City of Redondo Beach, USPS and Target. In addition to these large employers, Redondo Beach is conveniently nestled near other large urban areas like Los Angeles, Hollywood, Anaheim, Santa Monica and so on. There is an abundance of employers in the area, and many people who live in Redondo Beach are able to find a job.
Things to Do in Redondo Beach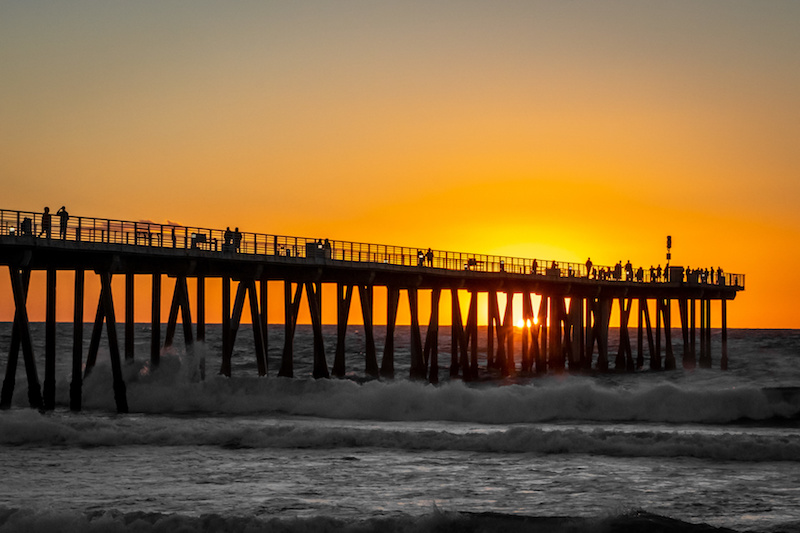 Redondo Beach is a tourist destination, and it is close to one of the most popular tourist destinations in the world (Los Angeles), so it is not surprising that there are seemingly endless things to do in the area. Whether someone likes outdoor activities or going to bars and clubs, they will be able to find what they are looking for in Redondo Beach.
Outdoor Activities
When people think of outdoor activities to do in the Redondo Beach area, many of them think first of the Pacific Ocean. Redondo Beach is a popular destination for surfers in the winter months, and South Redondo Beach is a popular place for people to play volleyball.
For people who enjoy biking, the Marvin Braude bike trail is a bike trail that stretches 22 miles around the beaches of Los Angeles, from north to south of Los Angeles County. The trail is open all year and gives bikers a chance to enjoy time outdoors, often away from traffic.
Restaurants, Breweries and Bars
Redondo Beach is full of restaurants, breweries and bars. For people seeking a place to go after spending a day at the beach, these fine establishments offer a great place to get refreshments.
Eat at Joe's. Featuring classic diner food, this Redondo Beach institution serves excellent breakfasts.
Polly's on the Pier. Polly's on the Pier has a great location, serves excellent breakfast food and also serves vegetarian and vegan-friendly dishes.
Dominique's Kitchen. This French/European cuisine is perfect for those who are looking for a fancy dinner option.
Nightlife
Nightlife in Redondo Beach is lively and enjoyable for people who like beer, bars, cocktails and having a great time. There are many long-standing institutions at Redondo Beach that are favored by locals and tourists alike. In the city, people will find a combination of dive bars on the ocean, hookah bars, dance clubs and more. The following are some preferred spots.
Georgie's Cocktail Lounge. This cocktail lounge is intimate and attractive, with a vibe that is dramatic and slightly vintage, slightly modern.
Ercoles 1101. Ercoles 1101 is reported as a dive bar beloved by locals where people can get a good burger and a good beer.
Redondo Beach Climate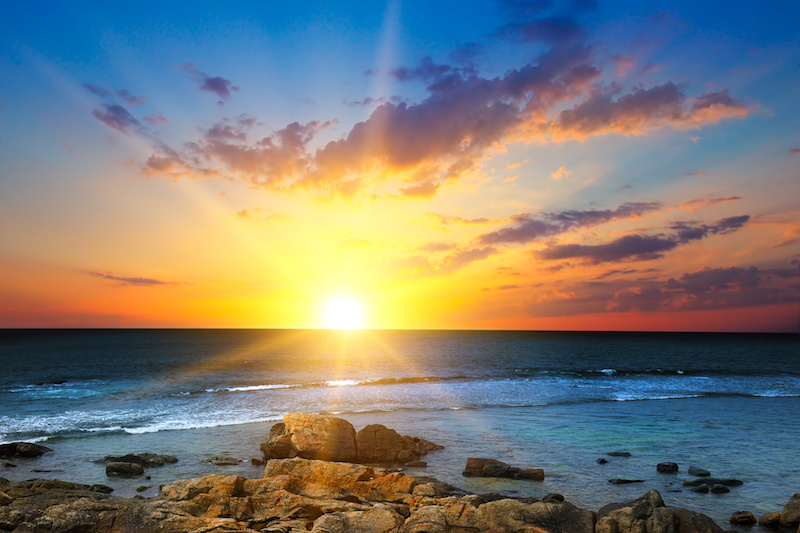 Because of its location along the Pacific Ocean, Redondo Beach has a pleasant mild climate throughout the year. Redondo Beach consistently stays above freezing in the winter, and the summer weather is made more temperate by the effects of its ocean-front location. With a high summer temperature of just under 80 degrees and a winter low approaching 50, Redondo Beach is a comfortable place to live throughout the year.
As Redondo Beach is located in a semi-arid desert region, there is little rainfall in a typical year, with most rain falling in the winter months. Summers in Redondo Beach are very dry, often with no rainfall at all.
Another unique feature of the weather in Redondo Beach, and much of Southern California, is the effect of the marine layer, which is a layer of low-lying clouds that come in from the ocean and cover coastal communities. While the marine layer is a common feature of the Southern California morning throughout the year, it is most noticeable and present during the late spring and early summer. At this time of year, the marine layer is much more likely to stick around throughout the day, often for days at a time. Locals refer to this phenomenon as May Gray and June Gloom.
With its mild, year-round climate, there is no bad time to visit Redondo Beach. A winter visit will give people a taste for something very different from the weather in much of the rest of the country, while a summer visit will allow them to see the widest range of festivals and other offerings.
Redondo Beach Traffic
The locals of Redondo Beach use a variety of strategies to minimize the amount of time they spend in traffic such as avoiding freeways in favor of surface roads and using carpool lanes. If someone must take the freeway to go to work, the best times are early in the morning (before 6:00 a.m.) or later at night (after 9:00 p.m.) on weekdays. Find alternative routes whenever possible.
Traffic apps and working unusual hours, if possible, can reduce a person's commute time, in addition to work-from-home arrangements. If someone is able to both work and live in Redondo Beach, these strategies will help minimize the traffic they will encounter.
Redondo Beach Public Transportation
Public transportation in Redondo Beach and in the Los Angeles area overall is extensive. The community of Redondo Beach provides local bus service to riders for $1 fares. This bus line is known as the Beach Cities Transit (BCT), and extends to Manhattan Beach and Hermosa Beach. The Beach Cities Transit travels to LAX and El Segundo as well.
Additionally, Los Angeles' Metro bus line connects to Beach Cities Transit, so people who live in Redondo Beach and the surrounding communities can also make their way into Los Angeles proper if they desire. They can then connect with other parts of LA's public transportation system, including the trains and subways that connect Los Angeles to areas like the valley. Rides on the LA Metro buses cost $1.75.
In addition to public transportation like buses, trains and commuter express lines, Redondo Beach is also served by taxis and rideshare companies. Taxis in the area charge a base fee of $2.85 and $.30 per every 1/9 mile thereafter.
Redondo Beach Schools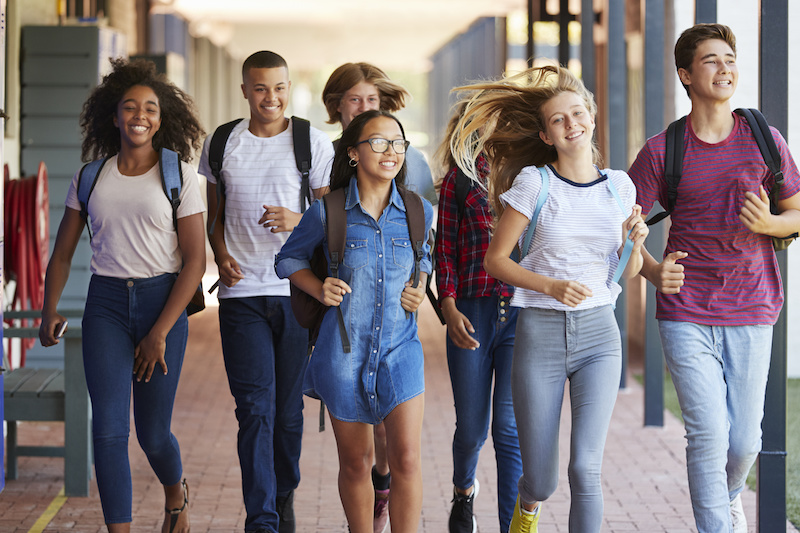 With 14 public district schools and 28 private schools in Redondo Beach, parents will have their pick of several institutions to send their children to school. Parents of younger children have their choice of 21 preschools in the area as well. All of these schools are generally well rated by parents.
Some of the greatest colleges in the nation can be found in the Los Angeles area around Redondo Beach, including University of California at Los Angeles (UCLA) and University of Southern California (USC).
Additionally, there are many community colleges, such as El Camino College located in Torrance, and Long Beach Community College located in Long Beach. Students seeking education with a smaller institution may choose to go to a smaller college like Pomona College.
Ready to Move to Redondo Beach?
The quality of life in Redondo Beach is high. With regular access to the beach, entertainment, and cultural venues present in Los Angeles, you will enjoy the finest things in life while living in Redondo Beach.