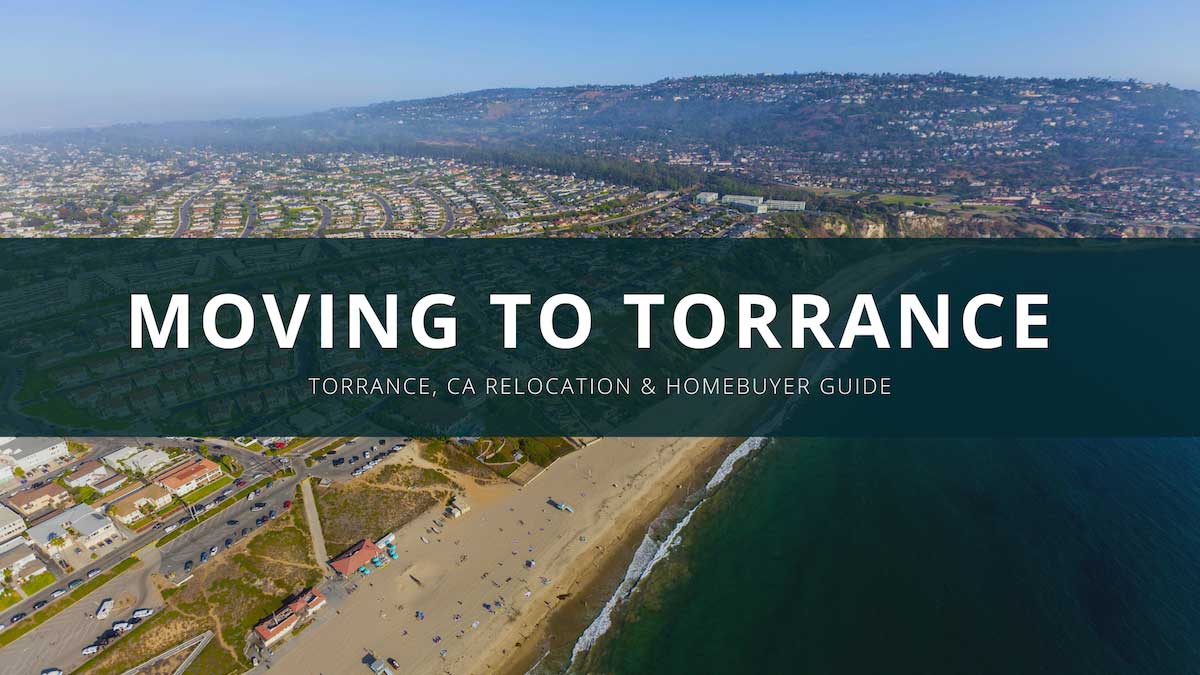 Moving to Torrance: Torrance, CA Relocation & Homebuyer Guide
Torrance is a city in the region just south of Los Angeles. It is a coastal town with a relatively narrow strip of beach included in its city limits. Torrance is known for being a more affordable community than some nearby cities. People who are seeking a relatively affordable place to live that is not far from Los Angeles often turn to Torrance.
Additionally, Torrance is desirable for its good weather and mild temperatures. Like other parts of Los Angeles, Torrance gets virtually no snow, little rain, and rarely experiences high temperatures. If you are looking for somewhere to live that is close to the beach, within commuting distance of good jobs and many industries, and centrally located near cultural institutions and places of learning, then Torrance is the right place for you.
Torrance Cost of Living
The cost of living in Torrance is higher than in other parts of the country, but it is not as high as some other cities in the immediate vicinity.
Home Prices
The median home price in Torrance is $826,000. This is more than the national average of approximately $230,000, but it is far less than some neighboring cities where the median home price is in the millions.
Renting Prices
The cost to rent a studio apartment in Torrance is approximately $1,360 per month, while the national average rent for a studio apartment is in the low $800s per month. Other average rent prices for an apartment in Torrance are as follows:
1-bedroom apartment: $1,623
2-bedroom apartment: $2,103
3-bedroom apartment: $2,820
The median price to rent a home in Torrance is approximately $3,300.
Utilities
Utilities for a 900-square-foot apartment in Torrance costs approximately $132 per month. This includes the price for electricity, cooling and heating, water and garbage.
Groceries
Groceries in Torrance cost around $480 per month per individual, although households with more than one person may pay less per person.
Job Market
Torrance has a strong job market, as it is in most parts of Southern California. In fact, it is the many economic opportunities that often bring people here. Some examples of employers that operate in the area include Honda, Sam's Club, JC Penny, Walmart, Home Depot, Target, Nordstrom, Sears, Whole Foods, Vons and Chevrolet. The diversity of industry in the area makes it easy for many people to find a job.
The most popular industries in the area include manufacturing, retail, and healthcare. Other popular industries are education and hospitality. The diversity of jobs in the area makes Torrance better able to withstand economic troubles than many other communities in the nation.
Things to Do in Torrance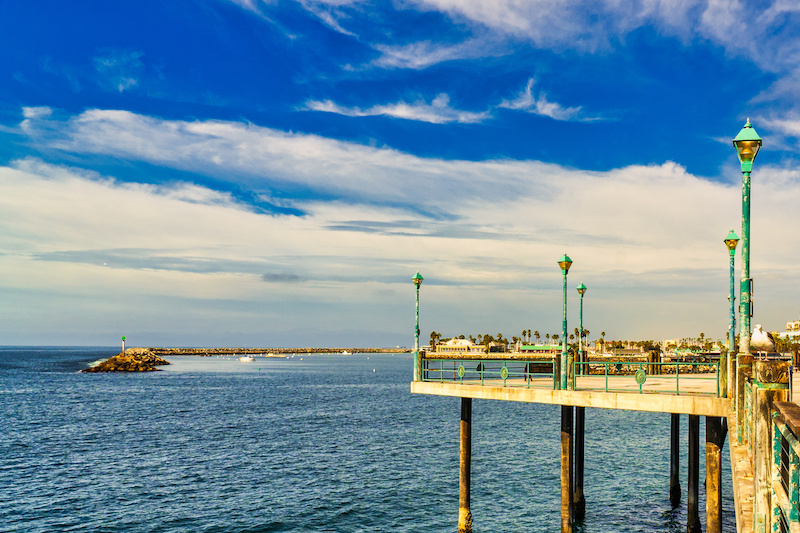 No part of the Los Angeles area is ever boring! There's so much to do in Torrance and in the surrounding communities that people should have no trouble keeping themselves entertained, no matter the circumstances. The longer someone lives in the area, the easier it will be for them to find things they enjoy. Below are some general starting points for people who are new to the area.
Outdoor Activities
Torrance is in the perfect spot for people who enjoy outdoor activities because it is so close to the ocean. If someone enjoys spending time at the beach, there are many beaches to discover near Torrance. In addition to beaches, there are other things to do in and around Torrance.
Madrona Marsh Preserve is a nature preserve located in Torrance. The preserve is one of the few natural wetlands left in the Southern California area. Water in the wetland comes from rain during the fall, winter and early spring. The wetland is an excellent place to go to see animals like birds and small mammals.
Another outdoor activity to enjoy is the Marvin Braude bike trail. This bike trail is 22 miles and begins in Torrance. The trail is open year-round, so if someone is looking for something to do outside even when the weather gets cooler, then the Marvin Braude bike trail is a great option.
Restaurants
Torrance is home to many restaurants for people seeking a good bite to eat. In fact, the Los Angeles area is home to many good eateries with a range of different types of dining experiences. From Japanese food to Thai to Italian and others, people can find all kinds of restaurants in Torrance and the surrounding area. Below are some favored eateries in Torrance.
Nozomi. People love Nozomi for its delicious sushi and other authentic Japanese dishes.
Gaetano's. This relatively affordable Italian restaurant serves vegetarian and even vegan options for people who have diverse dietary needs.
Lazy Dog Restaurant and Bar. The Lazy Dog Restaurant and Bar serves local and American fare and is known for its good drinks and good atmosphere.
Nightlife
Torrance is much like other beach communities in the area in that it offers many places to go after the sun goes down. Whether someone like nightclubs, bars or breweries, they have choices in Torrance. Below are some popular bars and establishments in the Torrance area.
Mr. Lucky's Billiards. Mr. Lucky's Billiards is a favored local pool hall where people can kick back after a long day at work.
The Bounty Room. The Bounty Room is known for its good drinks and local flavor.
Torrance Climate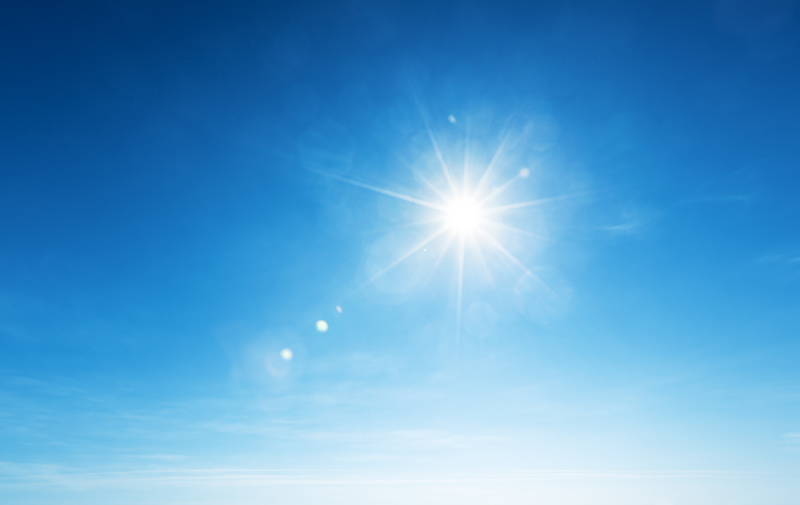 The climate in Torrance is generally mild and comfortable. Breezes from the Pacific Ocean help keep the air cool and dry most of the year, so humidity in the area is very low. Temperatures in Torrance average in the mid 70s at the warmest times of the year and lows in the upper 40s at the coldest times of year. Snow almost never occurs in the Los Angeles area, and Torrance is no exception.
Because the air is very dry, people who live and play in the area often dress in layers, because temperatures at night can be very cool. Rain in the Torrance area is almost non-existent in summer. Most rain in the area occurs in late fall, throughout winter, and early spring. The heaviest month for rain is February.
The best time to visit Torrance is during the summer in July, August and September, when the temperatures are at their warmest, the beach is its most inviting, and the likelihood of rain is almost non-existent. Of course, the weather in the LA area is very stable throughout the year, so most times of year are good times to visit Torrance.
One phenomenon that people experience in the area is May Gray and June Gloom. During the months of May and June, the weather is often overcast for much of the day. Throughout the rest of the year, Torrance is often cloudy in the mornings, but the sky typically clears up by late morning.
Torrance Traffic
Traffic in Southern California is well-known throughout the nation for being congested. Many people in the Los Angeles area own cars and commute to their jobs and places of entertainment. These drivers fill the streets and cause traffic congestion that occurs on a daily basis. Torrance is serviced by one of the most major arteries in the Los Angeles area: the 405 freeway. This freeway goes to LAX, into Los Angeles and back into the valley. It is one of the busiest roads in the United States.
While many people who live in Torrance take the 405 to get to work and places of entertainment, others develop creative ways to avoid this road and other freeways like it. Surface roads can be used to reach many locations. People who move to the area often find alternative ways to get around by:
Altering their work schedule, if possible, to stay off the roads at times of day when the congestion is at its worst, from about 6 a.m. to about 10 a.m., then again from 3 p.m. to about 7 p.m.
Using navigation apps, which can direct them to take alternate routes and avoid the worst traffic.
Working from home, if possible.
Going to work with someone from their neighborhood to take advantage of carpool lanes, which often run much faster than standard lanes.
Taking public transportation.
Torrance Public Transportation
Torrance is home to its own transit system called Torrance Transit. Public transit through this service costs $1, while transportation to other areas, like Los Angeles, costs more.
This public transportation system is affordable, reliable, and can help people get them where they need to go, including to work and to businesses in and around Torrance. Because Torrance Transit takes people into Los Angeles as well, people who live in Torrance have access to the vast network of public transit that is LA Metro, which includes busses and trains, with fares starting at $1.75.
Additionally, Torrance has rideshare and taxi services. Costs vary by company and by service, so people hoping to get the best deal can shop around. Taxi services in Torrance start with a base fee of $2.85, and costs per mile are $2.70.
Torrance Schools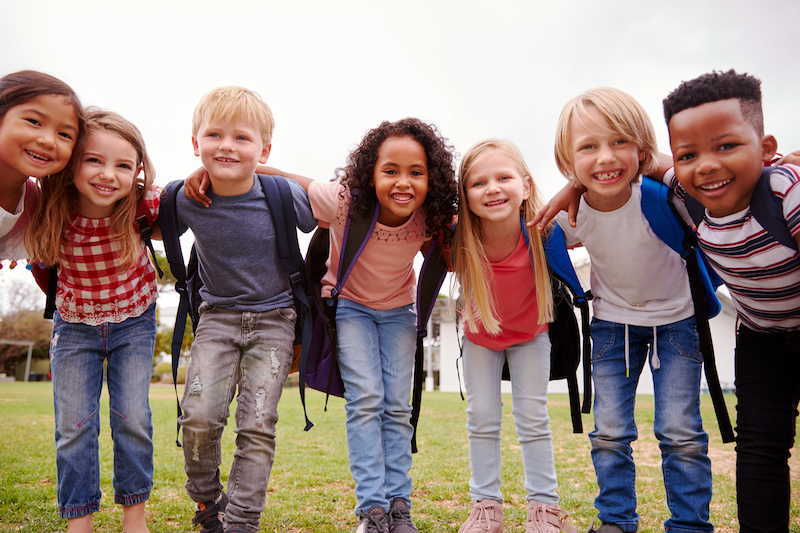 Torrance is home to approximately 38 public schools, 48 preschools and 66 private schools. However, it is important to know which schools service which neighborhoods. With the variety offered, it is important to look for schools that have programs that meet a child's needs.
In addition to the high schools, middle schools, preschools and grade schools in the area, Torrance is also home to El Camino Community College. However, there are also many 4-year colleges in the area, including some famous colleges like University of California at Los Angeles (UCLA) and University of Southern California (USC).
Additionally, there are several smaller colleges and universities in the Los Angeles area like Pomona College.
Final Considerations for Moving to Torrance
There are many reasons that people choose to move to Torrance. In addition to its affordability compared to nearby cities in the Los Angeles area, people seeking good weather who want to live close to the beach and have access to a good public transportation system are often drawn to Torrance. To find out more about Torrance before moving to the area, contact a reputable real estate professional today.